Social Bonds are Fraying Fast in America's Cities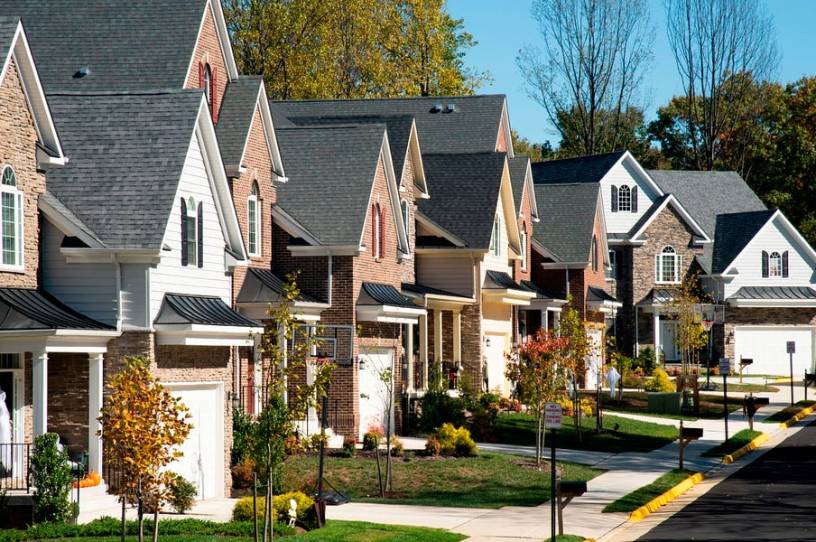 The evening cheers in support of health care workers during the worst of New York's coronavirus outbreak were a rare bright spot in a day full of depressing developments. And accounts of people gathering on stoops with neighbors to get some precious social interaction harkened back to Jane Jacob's writings about urban stoops as vital places where community can thrive. But these tales created a serious misconception about how Americans are experiencing this unprecedented time. The social fabric in our cities is not only rapidly breaking down, but the pandemic has also accelerated American's interest in leaving cities for places where geography enables social bonds with others to be stronger.
Before the pandemic, for instance, data collected by my colleagues and me at AEI revealed that 56 percent of urbanites stated that they knew their neighbors well. That figure has dropped to just 47 percent since the coronavirus appeared. In contrast, suburban areas—places traditionally considered desolate and isolated but with spaces to connect and be physically distanced—saw small sociability increases with coronavirus, with a 4 point bump from 48 percent to 52 percent. Rural areas have seen no real change, with almost two-thirds of rural residents stating they know their neighbors well.
The data also show that apartment living—which is far more common in big cities—has not been good for maintaining social connections during COVID-19. Those in single-family detached homes—a defining fixture of the suburbs—are far more likely to be locally social compared with those in apartments and townhomes. Nationally, 58 percent of those in single-family detached homes know their neighbors fairly or very well. That figure drops to 50 percent for homes that are attached, like brownstones, and the figure plummets to just 37 percent for those in apartments.  
Because of these geographic differences, the survey shows that those in urban areas are far more lonely and depressed than those living elsewhere in the midst of this pandemic. In urban areas, 42 percent of Americans state that they have been lonely a few times a week, nearly every day, or every day. This drops to 32 percent and 33 percent, respectively, for both suburban and rural areas and measures about depression are almost identical.