'Supercharged' Unemployment Insurance and Working Through a Pandemic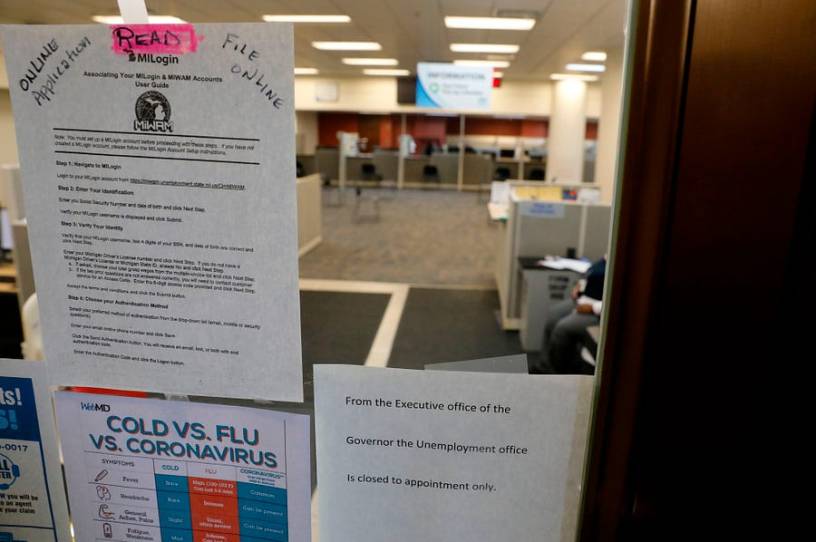 After days of cantankerous partisan bickering, House Resolution 748—the CARES Act—was finally nearing the finish line, with a vote in the Senate expected later in the evening. But just after 1 p.m. on March 25, a press release hit the inboxes of socially-distanced political reporters scattered across the nation's capital.
"A massive drafting error in the current version of the coronavirus relief legislation could have devastating consequences," wrote a trio of Republican senators. Washington held its breath. The legislation at hand—which would pump upward of $2 trillion into the hands of workers and businesses dealing with the abrupt shuttering of much of the country's economy—had finally, after much back-and-forth, been agreed to by leadership in both parties, and time was of the essence. The American people couldn't afford another setback.
Sens. Ben Sasse, Tim Scott, and Lindsey Graham continued: "Unless this bill is fixed, there is a strong incentive for employees to be laid off instead of going to work. This isn't an abstract, philosophical point—it's an immediate, real-world problem. If the federal government accidentally incentivizes layoffs, we risk life-threatening shortages in sectors where doctors, nurses, and pharmacists are trying to care for the sick, and where growers and grocers, truckers and cooks are trying to get food to families' tables."
Within a few minutes, it became clear the provision to which they were referring was not a "drafting error," but rather a deliberate addition to the legislation—pushed by Democratic Sens. Ron Wyden and Michael Bennet—that was hammered out in the negotiation process.
You're out of free articles
Create an account to unlock 1 more articles