The Attacks on Amy Coney Barrett's Family Must Be Forcefully Rejected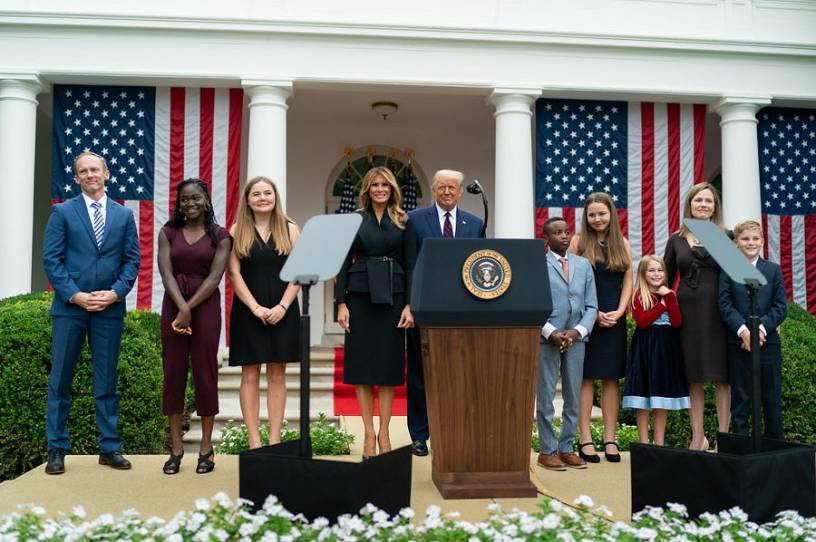 I remember, in 2018, watching the repugnant Supreme Court confirmation hearings for now-Justice Brett Kavanaugh, in which he was slandered with wild, decades-old accusations from high school, and wondering: If Donald Trump were to nominate a woman to the high court, what would be the left's line of attack? I now have my answer: not what Amy Coney Barrett did as a teenager, but instead her seven school-age children. 
It is not just the current snide references to the size of her family—"prolific motherhood," as the Washington Post's Robin Ghivan put it—it is the original attack, launched in particular against two of Coney Barrett's children, who were born in Haiti. 
None other than the author of How to be an Anti-Racist, Ibram X. Kendi, accused Barrett of being in essence a "White colonizer," "civilizing 'savage' children in the 'superior' ways of White people," using them as "props," and "cutting the biological parents out of the picture of humanity." He drew these conclusions from a photo. Kendi then added a second post: "It is a belief that too many White people have that if they adopt a child of color, they cannot be racist." 
This line of attack has stuck. It continues to rear its head in Twitter threads and online comments. It needs to be forcefully rejected, not simply by white supporters, but by black intellectuals and opinion makers across the spectrum.