The Coming Climate Apocalypse?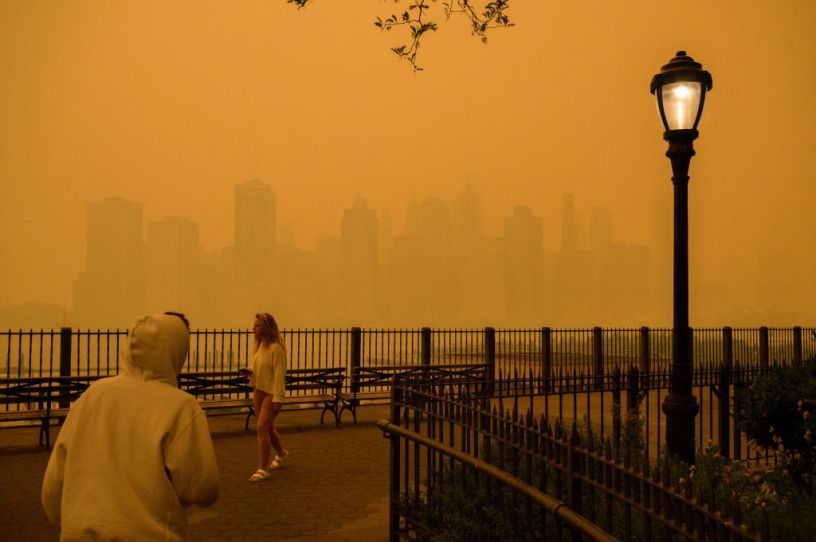 The skyline of lower Manhattan as smoke from wildfires in Canada cause hazy conditions in New York City on June 7, 2023. (Photo by Angela Weiss/AFP/Getty Images)
A blood-red sky in Manhattan. Killer heatwaves in the Southwest. Floods besieging Vermont. Welcome to Revelations 2023.
Is this the end of the world? Not likely. But there's real cause for concern and a pressing need for an honest debate about tradeoffs and solutions for climate policy.
Whenever extreme weather is in the news, the debate tends to be dominated by the Climate Alarmists and Climate Atheists, pseudo-religious camps that view their calling as either exaggerating or diminishing risk. The goal of these camps isn't an honest pursuit of truth or a measured consideration of evidence but pandering to constituencies who expect their biases to be confirmed.
Case in point: The Wall Street Journal recently published an op-ed in which the author refuted the claim that the Earth just had its hottest day in 125,000 years. I'm all for questioning "the science," yet this debate misses the point. Just as one hot day or month doesn't prove the earth is facing an imminent ecological collapse, no single exaggerated claim invalidates the argument that unusually hot days will become more frequent when the earth is warming.