The Coming Fight Over Fighter Jets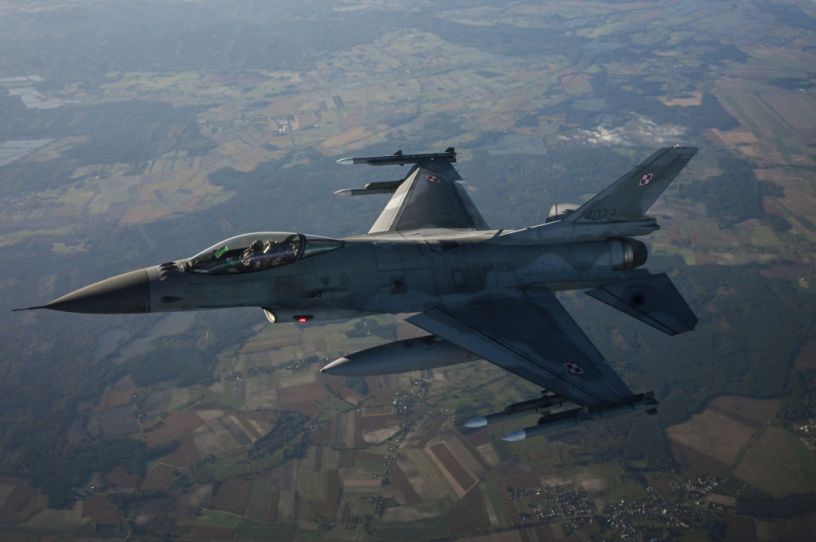 An F-16 takes part in a NATO air exercise in Poland in October 2022. (Photo by Omar Marques/Getty Images)
Last week, after extended negotiations, the United States, Germany and other NATO members formally agreed to supply modern Western tanks to Ukraine's military. Kyiv now has renewed a different request for a powerful Western weapon—F-16 fighter jets—and the debate is already dividing the alliance again.
"Russia hopes to drag out the war, to exhaust our forces," Ukrainian President Volodymyr Zelensky said in a televised speech Sunday. "We have to make time our weapon. We must speed up the events, speed up the supply and opening of new necessary weaponry options for Ukraine."
The request may be a bridge too far for the Biden administration. Asked by reporters whether the U.S. planned to send the warplanes on Monday, President Joe Biden responded with a flat "no." A senior administration official later clarified to Politico that there had been "no serious, high-level discussion about F-16s," but didn't indicate whether the jets would be under consideration for future aid packages.
Ukraine's request comes at a pivotal moment. After a winter of incremental gains and losses, both sides are preparing offensives. Ukraine hopes a steady supply of Western weaponry will be enough to counter Moscow's superior manpower amid rumors of another mobilization in Russia.
You're out of free articles
Create an account to unlock 1 more articles