The Dispatch Monthly Mailbag with Alex Demas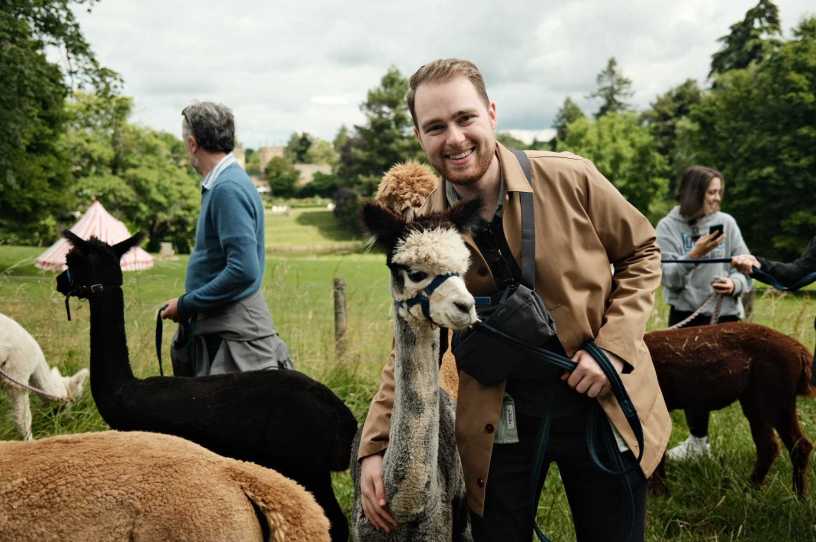 Alex with an alpaca in the Cotswolds, England. (Photo courtesy of Alex Demas)
Dear Dispatch members,
Thank you to all who participated in last month's Monthly Mailbag with Michael Reneau. You can click here to find Michael's insightful responses to your questions.
This month, Alex Demas has raised his hand to take on all of your questions.
One of our newest hires, Alex is a fact checker at The Dispatch, and began his career in the wealth and investment management sector before pursuing a Master of Arts in political economy at King's College London. After graduating, he interned with Jonah Goldberg at the American Enterprise Institute and covered U.K. private equity as a financial journalist before returning to Washington to join The Dispatch. In his free time, Alex enjoys watching soccer (he's a die-hard Aston Villa fan), mixing cocktails, ice climbing, going to concerts, serving at church, and cleaning up after his two ragdoll kittens. He is very close with his family—especially his cousins and twin sister—most of whom live in Charlotte, North Carolina.