The Good, the Bad, and the Ugly of the IAEA's New Iran Agreement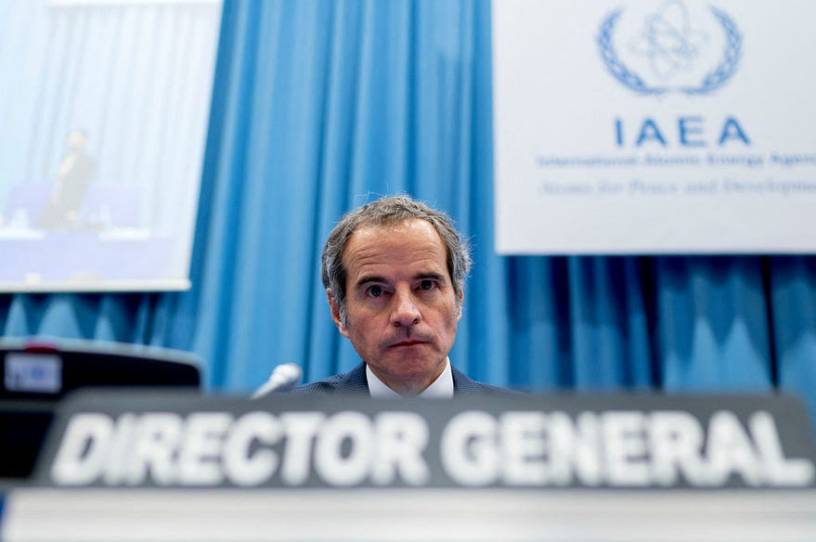 The head of the International Atomic Energy Agency (IAEA) said on Saturday in Vienna that even if the United States reaches a new nuclear deal with Iran, his agency will not artificially close a nearly four-year-old investigation into Tehran's undeclared atomic work. To date, the Islamic Republic has not cooperated with the probe and seeks its end in order to facilitate its return to a new version of the July 2015 nuclear deal, formally known as the Joint Comprehensive Plan of Action (JCPOA).
Rafael Grossi, the IAEA's director general, and Mohammed Eslami, a vice president of Iran and the head of its Atomic Energy Organization, issued a joint statement following Grossi's visit to Tehran that lays out a path forward for the investigation. According to this plan, Iran must provide written explanations in response to the IAEA's outstanding questions by March 20. The agency then has two weeks to evaluate the information and send any questions back to Iran, which then has one week to respond. The agreement stipulates that Grossi "will aim to report his conclusion by the June 2022 Board of Governors" meeting.
The Grossi-Eslami agreement has positive, negative, and very negative implications for U.S. efforts to prevent Iran's development of a nuclear weapon. 
The positive. The new arrangement probably constitutes an improvement over the IAEA's shamefully premature decision in 2015 to close an investigation into whether Tehran had a clandestine nuclear weapons program. This time around, Grossi said the IAEA would not accept an Iranian refusal to cooperate with a renewed investigation of Iran's nuclear program that is now in its fourth year.
You're out of free articles
Create an account to unlock 1 more articles