The GOP Eyes a Western Comeback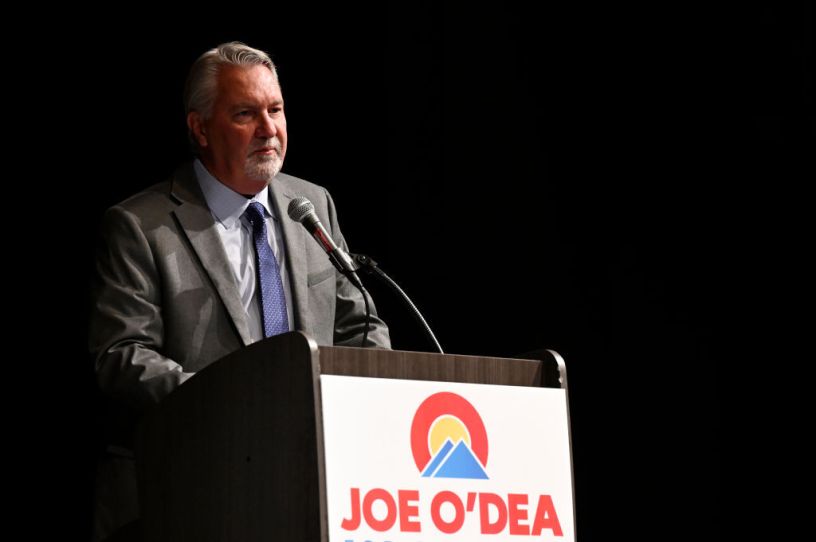 Joe O'Dea. (Photo by RJ Sangosti/MediaNews Group/Denver Post/ Getty Images.)
On Friday Mitch McConnell made good on a midsummer promise to boost moderate Republican Joe O'Dea in his bid for Senate.
A McConnell-aligned super PAC's modest contribution and campaign trail help from high-profile Republicans don't guarantee O'Dea will best Democrat incumbent Michael Bennet. But the Senate majority leader's involvement in the race signals national Republicans aren't sleeping on Colorado as a potential pickup opportunity with a candidate who disavows former President Donald Trump and styles himself a Republican Joe Manchin.
The Senate Leadership Fund (SLF) poured $1.25 million on Friday into the American Policy Fund, another super PAC that has backed O'Dea since the primary. The contribution is the first major investment from national Republicans in the Colorado Senate race, despite repeated assurances from Senate GOP leaders that the cavalry would come to O'Dea's aid this cycle.
"I just want to assure everybody, we're going to be all-in in Colorado," McConnell reportedly told attendees at a D.C. fundraiser for O'Dea in July, according to Axios. "I wanted to dispel any notion that you may have that we're not going to play in Colorado."