The Many Contradictions of Mark Levine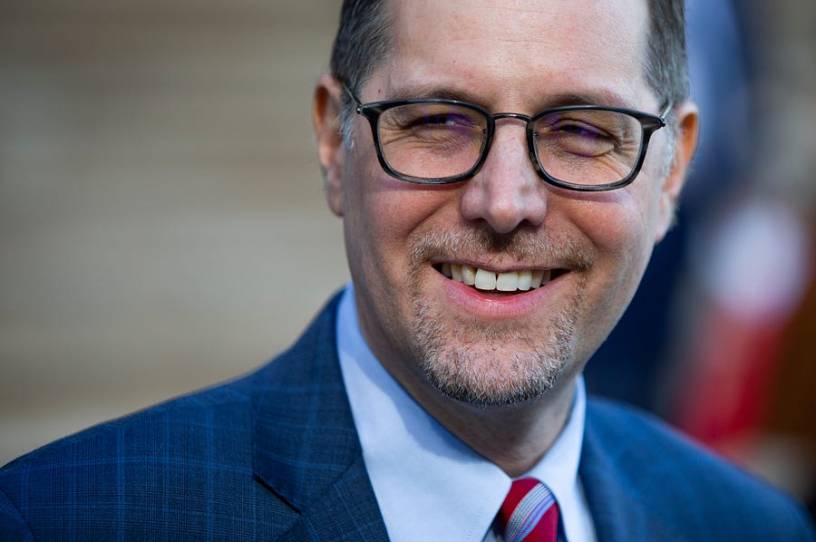 Mark Levine, the 51-year-old New York City councilman who represents the 7th District in northern Manhattan, has gone to great lengths to counter Donald Trump's erratic messaging on the coronavirus pandemic: "New York is not going to be distracted by the daily circus in the White House," he tweeted in April. "We will reopen based on the science, based on public health data."
As a result, Levine—who chairs the New York City Council's Committee on Health—has become something of a folk hero for progressive activists and sympathetic media, even being proclaimed "the Anthony Fauci of the New York City Council" by a glowing profile in the Washington Post. Despite having a background in education but no medical experience to think of, his conspicuous public profile as a no-nonsense data wonk with a penchant for rebuking the Trump administration has made him a rising star, and he has made appearances on a variety of national television networks. 
The problem is, in speaking out against Trump at every turn, Levine has displayed a significant amount of hypocrisy himself. His messaging on the coronavirus pandemic has been inconsistent—and sometimes demonstrably wrong—as a result. As late as mid-February, he scoffed at concerns over the impending coronavirus pandemic as "fear-mongering," deriding the Trump administration's decision to restrict immigration from China and even going so far as to post pictures of himself at packed Lunar New Year celebrations in Chinatown with captions celebrating the crowd's "powerful show of defiance" to the "coronavirus scare." And when he later reneged on his initial skepticism, the councilman deflected criticism by pointing to the president: "Trump was calling it a hoax and downplaying it then and long after," he shot back at a detractor in April. "Have you denounced him?"
As the severity and contagion of the virus became more apparent, he quickly switched courses, pushing for a "more aggressive" shelter-in-place order, publicly worrying about anti-lockdown protesters and warning against the imprudence of "loosening up" before "the health data says so." But this, too, disintegrated in the face of political opportunity. In recent weeks, Levine has been embroiled in controversy once again for his enthusiastic support of New York's anti-racism protests, forgoing his months-long support of citywide shelter-in-place orders to actively march with protesters in his district.