The Misguided Opposition to the $40 Billion Ukraine Aid Package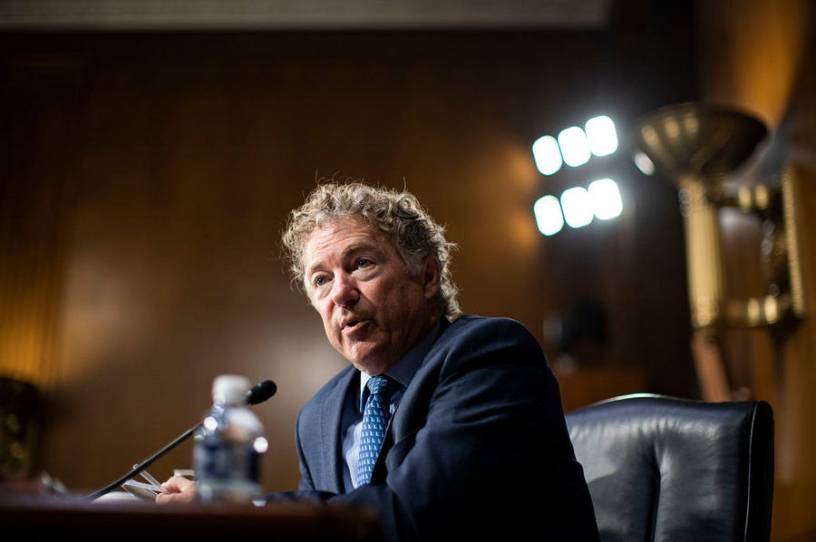 The foreign policy fissure within the Republican Party was on full display last weekend. While Senate Minority Leader Mitch McConnell visited Kyiv with several other top-ranking Republicans, Sen. Rand Paul was busy delaying the new $40 billion package aid package for Ukraine that had just passed the House of Representatives with broad bipartisan support.
According to Paul, who frequently echoes America's libertarian-leaning isolationists, the spending bill "threaten[s] our own national security, and it's frankly a slap in the face to millions of taxpayers who are struggling to buy gas, groceries, and find baby formula." Paul kept the bill from passing by unanimous consent, but the Senate voted 81-11 to end debate on Monday, clearing the way for the bill to pass. 
Worryingly, the proposal to double down on aid to Ukraine at a critical time attracted flak not only from usual suspects but also from the Heritage Foundation, the once-venerable bastion of Reaganite thought. Last week, a press release from Heritage's advocacy twin, Heritage Action, lambasted the proposal for "recklessly [sending] our taxpayer dollars to a foreign nation without any accountability." It is "fiscally irresponsible and the epitome of everything that is wrong with how Washington works today," writes James Jay Carafano, Heritage's vice president of foreign and defense studies.
To their credit, critics at Heritage do not repeat the canards about the aid's "escalatory" nature. Besides complaining about $9 billion in "foreign bureaucrats' retirement bills" (read: financial aid to support Ukraine's public finances in a time of war), the bulk of the argument against the bill is that it adds to the federal deficit because it does not come accompanied with an equivalent cut to spending elsewhere.
Keep reading with a free account
Create a free Dispatch account to keep reading
Get Started
ALREADY HAVE AN ACCOUNT? SIGN IN