The Perils of Activist Journalism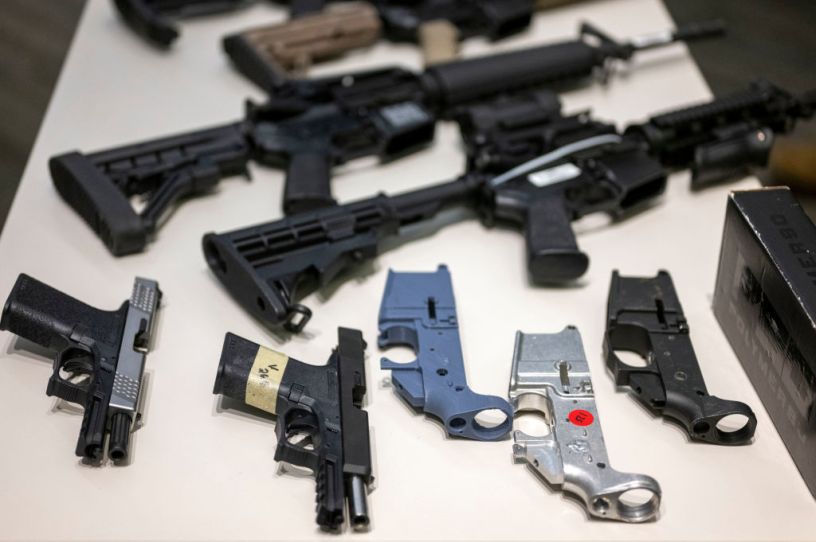 Seized ghost guns on display at LAPD headquarters during a news conference to announce a reward program focused on getting unserialized ghost guns off the street. (Photo by Hans Gutknecht/MediaNews Group/Los Angeles Daily News/Getty Images)
Memo to: Mark Joseph Stern
From: The copy desk
Re: Errors, willful misrepresentation, general journalistic incompetence and malpractice, etc.
Mr. Stern:
For my sins, your piece on "ghost guns" and a ruling by the Supreme Court to reinstate a pertinent regulation while it is being challenged came across my desk for editing. Because Slate—and here I mean only the entirely imaginary version of Slate that exists only in my mind for the purpose of this exercise and not the real Slate—has very high editorial standards, particularly when it comes to controversial public matters, I am afraid I cannot let this one see the light of day.
I'll begin at the beginning: