The Politics of Very Happy People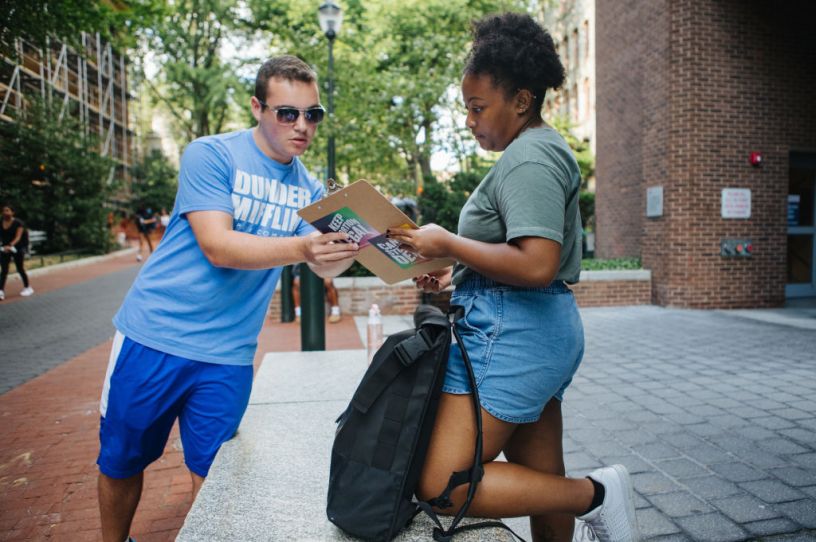 Coby Rich, 20, a junior at the University of Pennsylvania, helps Makayla Davis, 23, register to vote in Pennsylvania during a voter drive on campus in Philadelphia, Pennsylvania on Wednesday, August 31, 2022. (Photo by Michelle Gustafson for The Washington Post via Getty Images)
Not surprisingly, the happiest people in America share some things in common.
They tend to put a lot of emphasis on family and community and are often people of faith. They take an interest in physical fitness. They are more often female than male and more likely to be over 60 than the population as a whole.
That's according to the most recent National Opinion Research Center's General Social Survey which found just 12 percent of Americans describe themselves as "very happy," the lowest—by far—recorded in the study since it started in 1972.
But you didn't need a team of social scientists at the University of Chicago to tell you that aerobicizing grandmas who go to church potlucks are happier than most people. Just try Barb's chicken divan and try to be a frowner, for goodness' sake!
You're out of free articles
Create an account to unlock 1 more articles