The Republican National Committee's 2024 Playbook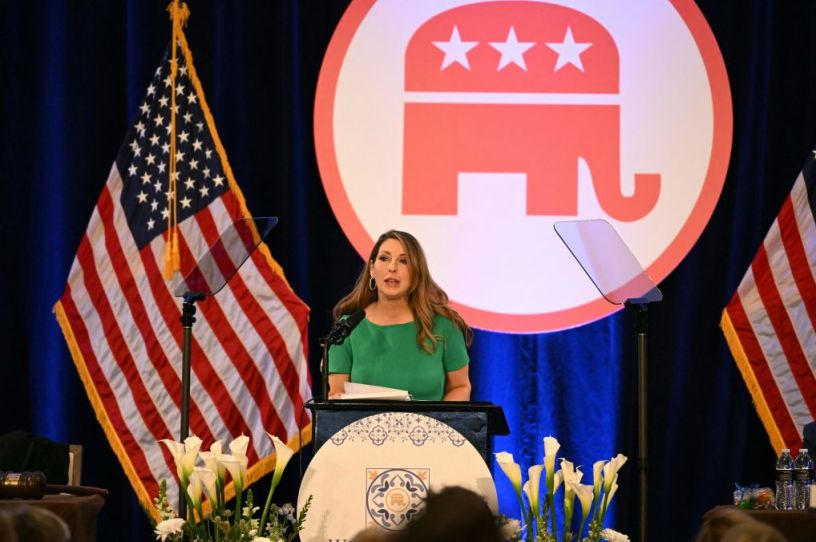 Ronna McDaniel, Chairwoman of the Republican National Committee (RNC) speaks during the 2023 Republican National Committee Winter Meeting in Dana Point, California, on January 27, 2023. (Photo by PATRICK T. FALLON/AFP via Getty Images)
The Republican National Committee recognizes the party has serious challenges heading into the 2024 elections that are undermining efforts to oust President Joe Biden.
Chief among the RNC's concerns is GOP suspicion of mail ballots and other forms of early voting, fostered by former President Donald Trump. The rejection of absentee participation in favor of in-person, Election Day voting contributed significantly to GOP losses in 2020 and 2022, top operatives at the national party say, prompting RNC Chairwoman Ronna McDaniel to launch a major education campaign aimed at reprogramming Republican voters ahead of next year's contests.
"We have some voters that like to vote on Election Day, and we have to explain to them: We can't allow Democrats to get a head start," McDaniel told reporters during a recent news conference. "We don't want to wait until the fourth quarter to start scoring touchdowns when you have four quarters to put points on the board."
In an interview with The Dispatch prior to Trump's indictment on federal charges of allegedly mishandling classified documents, RNC officials detailed exactly how this counterproductive thinking impacted the Republican Party in swing states in last November's midterm elections. In several of those contests, GOP candidates fell short, leading to disappointment up and down the ballot and nationwide, despite Biden's low job approval ratings and broad uneasiness about the economy.