The Strongman Cometh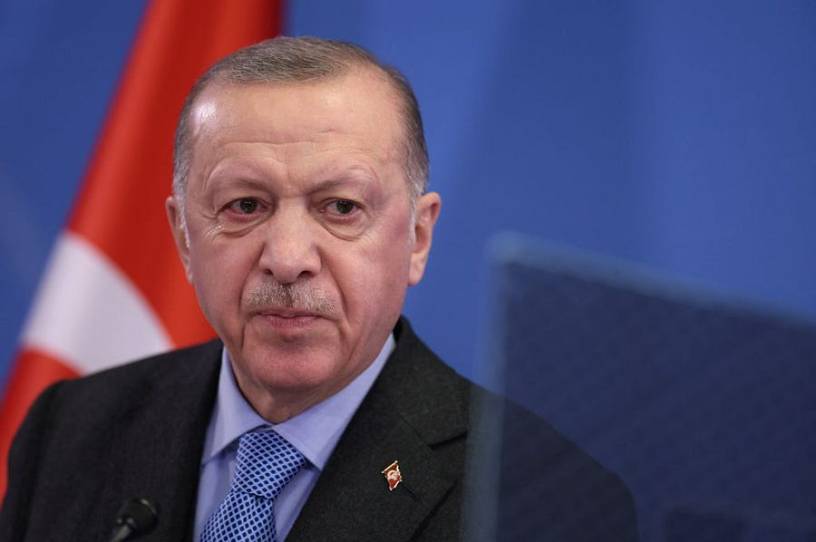 Despite the fulminations of the Kremlin's television propagandists and Russian bureaucrats seeking to anticipate the dictator's views, it appears that Vladimir Putin has "no problem" with Finland and Sweden joining NATO. Despite earlier threats by a variety of Russian officials that the Nordic neutrals joining NATO would provoke "military-technical" reactions, including the possible deployment of nuclear weapons, it seems that Putin has bowed to the inevitable after a calm, respectful phone call with Finland's impressive and statesmanlike President Sauli Niinisto. Despite Putin's retreat, Turkey's authoritarian boss Recep Tayyip Erdoğan has suddenly interposed his own objections, saying at first that Turkey was "not favorable" to Finland and Sweden's membership in NATO and subsequently doubling down, arguing that, "We will not say 'yes' to those [countries] who apply sanctions to Turkey."
Erdoğan's view seems to represent a change of heart from earlier Turkish support for Finnish membership, conveyed to Niinisto in an April 4 phone call and in bilateral diplomatic contacts, not to mention Turkey's traditional support for NATO's enlargement since the end of the Cold War. The Turkish volte face reportedly has left diplomats at NATO headquarters in Brussels furious with the Turks, despite the public statements that all is well and the clear expectation that the alliance ultimately will move forward with Finnish and Swedish membership.
In this regard, the Turkish authoritarian and kleptocrat seems to resemble no one more than former Illinois governor and convicted felon Rod Blagojevich who, when he found out he could appoint Barack Obama's successor to the U.S. Senate, famously said, "I've got this thing and it's f—ing golden. I'm not just giving it up for f—ing nothing." Erdoğan sees the Finnish and Swedish application for membership as an opportunity to accomplish multiple objectives—burnishing his domestic position by highlighting the important international role he plays and gaining leverage with both the West and his difficult and complicated Russian neighbor.
In the first instance, we should recall that Erdoğan and the Turks have done this before in the NATO context. First in 2009, when then-Danish Prime Minister Anders Fogh Rasmussen was on the verge of being appointed NATO secretary general and then again in 2019 when Turkish diplomats blocked NATO defense plans for the Baltic states and Poland. The pretext for threatening to veto Rasmussen was the "scandal" over the cartoons of the Prophet Muhammed published by the Danish newspaper Jyllands-Posten four years earlier. President Barack Obama's first NATO summit ended up almost entirely consumed by negotiations with Erdoğan over measures to placate the Turkish leader's alleged rage over Rasmussen's insult to Muslims worldwide because of his defense of free expression. It turned out that Erdoğan's concerns were perhaps more prosaic than principled: He later told Turkish television that he had relented after President Obama had promised that Rasmussen would have a Turkish deputy and that Turkish general officers would be better represented at NATO headquarters.