The World's Biggest Art Heist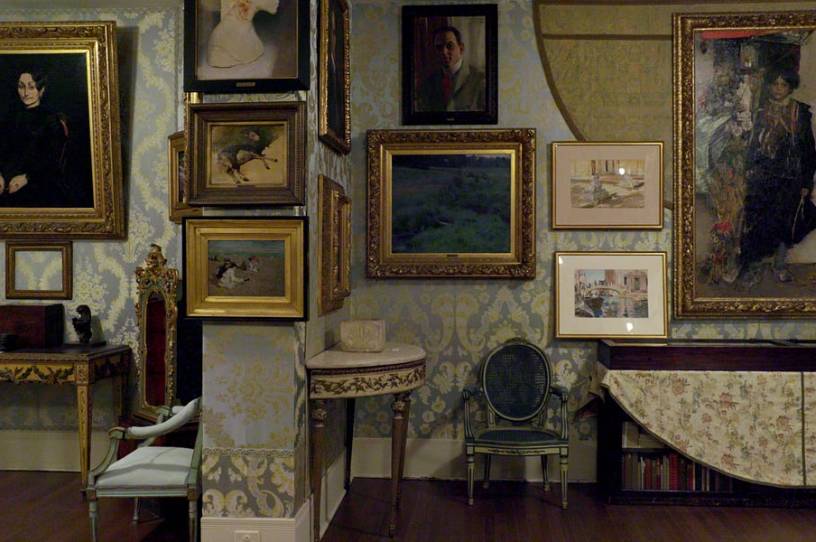 True-crime junkies and art enthusiasts, rejoice: Netflix's This is a Robbery: The World's Biggest Art Heist offers the perfect union of both. The four-part docuseries, a recent passion project of brothers Nick and Colin Barnicle, unravels the sprawling jumble of suspects, red herrings, and dead ends tied up in the world's largest art heist and Massachusetts' most infamous unsolved crime. 
Downtown Boston appears an unlikely venue for some of the world's most renowned works of art. Yet the Isabella Stewart Gardner Museum, with an unassuming brick facade and proximity to the Boston Red Sox's Fenway Park, boasts pieces from the 21st century BCE to the Italian Renaissance, from neoclassicism to impressionism—housing the works of artists such as Anthony Van Dyck, Giotto, Edgar Degas, and Sandro Botticelli. The museum's namesake, a 19th century eccentric with a penchant for coquetry, willed her collection and its home to the public on the stipulation that it never be permanently altered. 
Her final request was dispensed with in the early hours of March 18, 1990—St. Patrick's Day— when two men dressed as police officers entered the museum, bound its security guards, and cut paintings from their frames for a brazen 81 minutes. The thieves made away with 13 pieces, including Rembrandt van Rijn's Christ in the Storm on the Sea of Galilee and self portrait, Edgar Degas' Three Mounted Jockeys, and Édouard Manet's Chez Tortoni. 
Empty gold frames adorn the wall as a permanent reminder of what was lost and what has yet to be found. The four installments feature a colorful slate of characters, each impacted by the unresolved case. The grief in the voices of the museum workers is easy to detect as they reminisce on the missing works, as is the frustration in the voices of law enforcement officers and journalists who spent the better part of their careers trying to recover the pieces.