Time to Sanction the Kremlin's Ministry of Truth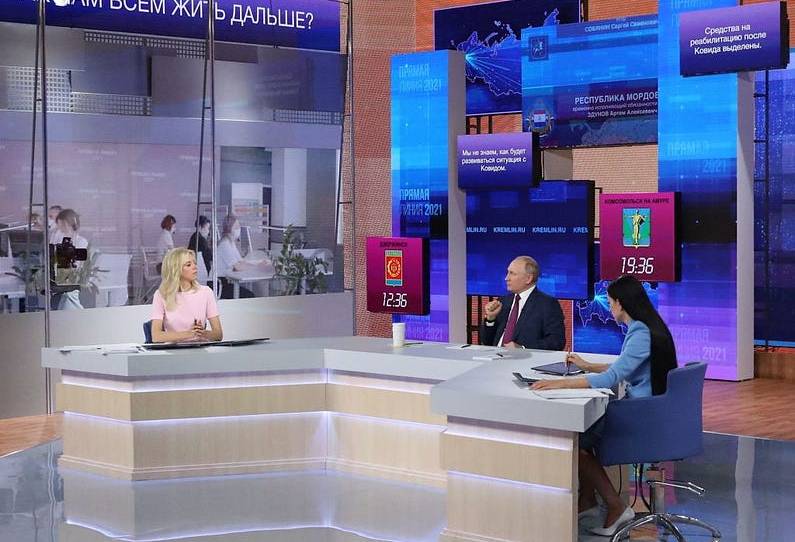 Last March, the U.S. Department of Treasury announced sanctions against Russian intelligence-directed media outlets. While blocking outlets with clear ties to intelligence services was a step in the right direction, these sanctions did not address Russia's more globally popular streaming services: Russia's state-owned channels, RT and Sputnik. While most social media platforms and TV providers have either demonetized or blocked RT's content, it is still accessible through a simple google search. Without government sanctions, RT will continue to find loopholes to circumvent censorship. Therefore, the Biden administration has the authority to and must target these disinformation sources with sanctions.
The basis for U.S. sanctions: Not speech.
Americans are understandably proud of the unfettered access to information that the Constitution's First Amendment rights protect. But U.S. sanctions against Russia's propaganda machine are not the kind of censorship that First Amendment jurisprudence was developed to prevent. Neither RT nor Sputnik News would be shut down—they operate from Russia—nor are their journalists in danger of being silenced, detained, or prosecuted—other than by their own employer, if they do not toe the party line. Indeed, none of them face the kind of harassment, arrest, or threats to their lives that Russian dissidents and journalists critical of the Putin regime have routinely suffered for years.
The basis for sanctioning RT and Sputnik is that, rather than providing independent news coverage and analysis, these stations have been designed by the Kremlin to control the information space and discredit opposing views by fabricating pretexts that justify Russia's aggression and by systematically obfuscating and denying the truth. Indeed, RT's editor-in-chief once said that "The weapon of information … is used in critical moments and war is always a critical moment. … [Information] is a weapon like any other." Russia's state-owned media are integral to Russia's war of aggression against Ukraine and its global efforts to destabilize democracies through disinformation campaigns.
Get every newsletter and all of The Dispatch. Support quality, fact-based journalism.
Get Started
ALREADY HAVE AN ACCOUNT? SIGN IN