Trump Imposed Sanctions on Turkey. What Will It Accomplish?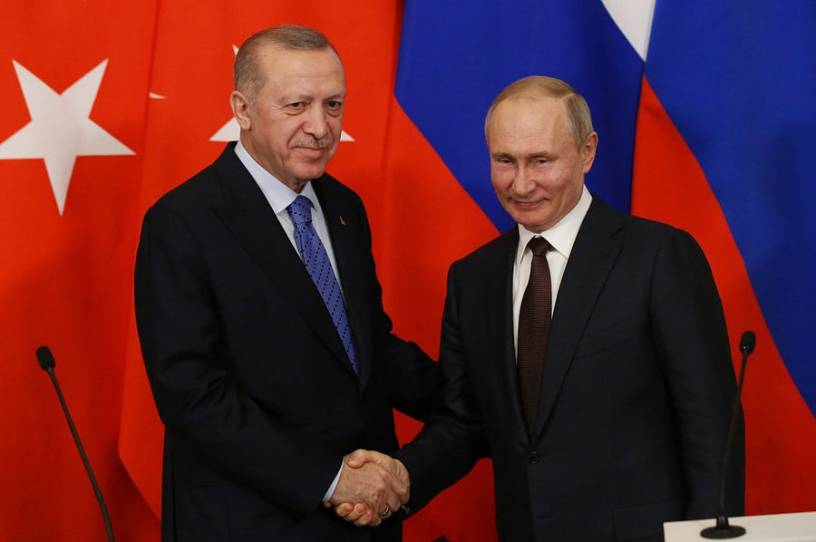 With a little over a month left in his term, President Trump implemented long-awaited sanctions on NATO ally Turkey for its purchase and testing of the Russian-manufactured S-400 air and missile defense system. The move follows considerable pressure from Congress, which included in the National Defense Authorization Act of 2021 explicit language to compel the president to impose such penalties. The measure passed both the House and Senate, though Trump has vowed to veto it for other reasons.
The NDAA is not yet law, of course. The State Department grounded these sanctions in the 2017 Countering America's Adversaries Through Sanctions Act (CAATSA), which pursued punitive measures against Iran, North Korea, and Russia. As such, the department has emphasized that the actions are "not intended to undermine the military capabilities or combat readiness of Turkey or any other U.S. ally," but rather "to impose costs on Russia in response to its wide range of malign activities" by signaling to other interested countries—like Qatar, Saudi Arabia, and India—that Russia's main arms-export entity, Rosoboronexport, is not open for business.
The penalties target Turkey's primary defense procurement entity, called the SSB, and four of its leading officers. The sanctions limit Turkey's access to the U.S.'s defense industry by prohibiting certain export licenses for goods and technology to SSB. In addition, they restrict U.S. financial investment in Turkey and personally penalize SSB President Ismail Demir and three other officers by imposing visa restrictions and freezing financial assets in the United States. 
Ankara's response to the sanctions has been two-fold. Erdogan's government and the pro-government media have, unsurprisingly, downplayed their impact as "light," and have even gone so far as to claim that reduced access to U.S. exports will advance Turkey's domestic development of high-tech military systems. At the same time, Turkey's foreign ministry has called on the U.S. to alter "the unjust sanctions" and reverse "this grave mistake," threatening retaliation if changes aren't made.