Trump-Pence Election Kerfuffle Clears a Path for Some GOP Senators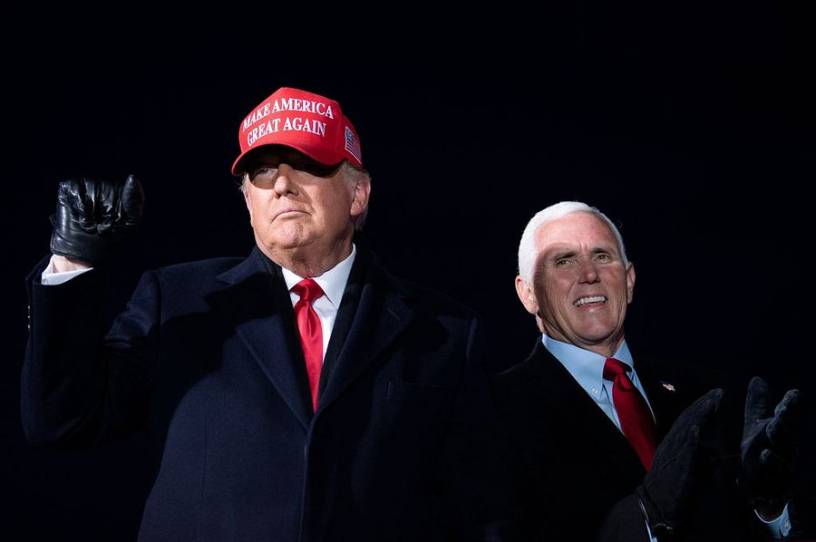 When Donald Trump left office on January 20, 2021, many Republican lawmakers quietly hoped the former president's stranglehold over the GOP would leave too. But that wishful thinking quickly dissipated once Trump made clear he would continue to single out any Republican lawmaker, candidate, or former official who challenges his claim that Biden was not lawfully elected president in 2020.
With the next presidential election already looming after this year's midterm elections, even some anti-impeachment Republicans are losing patience with the former president's stolen election narrative, a trend particularly evident in the Senate. "I would like to say [Trump] had great policies, but we've got a lot of talent and ability that's out there and a really deep bench, and I know people are vying for 2024," Iowa Sen. Joni Ernst—vice chair of the Republican conference—told The Dispatch in a brief interview last week.
Ernst isn't alone. Trump's attempt to silence dissenting Republicans has mostly worked for the past year, effectively silencing most GOP lawmakers who privately grumbled about his lingering influence over the party, save the few elected Republicans who voted in favor of Trump's second impeachment. But a few recent news cycles suggest that the more Trump speaks, the more rank-and-file Republicans are willing to speak out against him. 
GOP Sen. Mike Rounds of South Dakota is one such example, having called the 2020 election "as fair as we've seen" on ABC News' This Week in early January. Rounds' comments prompted the former president to issue a statement calling the senator a "jerk" he will never endorse again. 
Keep reading with a free account
Create a free Dispatch account to keep reading
Get Started
ALREADY HAVE AN ACCOUNT? SIGN IN