Trump vs. Trump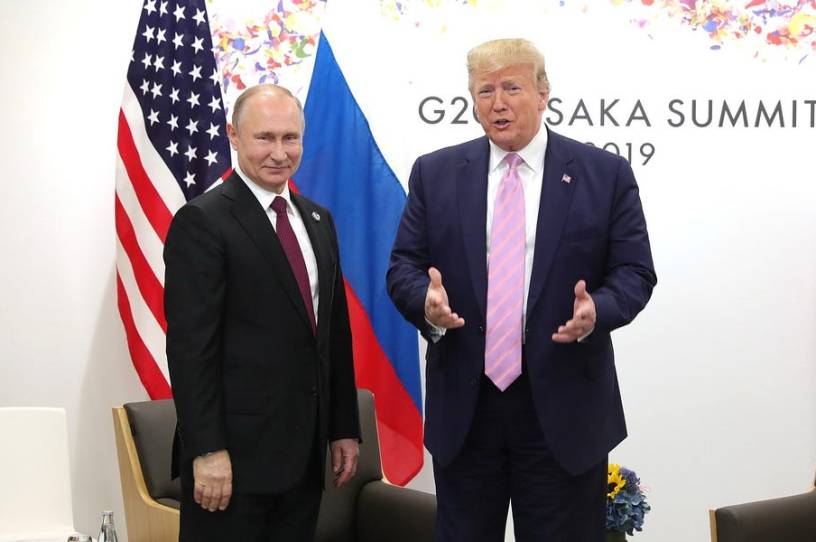 Other than the Democratic Party, no group came together as unified in opposition to Donald Trump's presidential candidacy than conservative foreign policy experts. And perhaps because those experts have been systematically excluded from its ranks, there are few areas where the Trump administration has been so incoherent. There can be no disputing that what this president says and what his administration does are often two very different things when it comes to Russia, China, North Korea, and many other challenges. And that creates a unique vulnerability for Trump as he waltzes, confusingly, into the 2020 election.
After a respite from foreign policy crises—because everything has been eclipsed by the coronavirus, Trump dove back in recently in response to a question about the health of North Korean dictator Kim Jong-un, rumored to be in bad shape after heart surgery. "I just have to say to Kim Jong-un, good luck," Trump told reporters at the White House. "I've had a very good relationship with him. I can only say this, I wish him well." Well, isn't that nice.
Remember, this is the head of the last Stalinist state in the world—a dictator who has executed officials with a rocket propelled grenade launcher and reportedly put members of his own family before a firing squad; a man who has illegal nuclear weapons and missile programs; and a leader who, with his family, has imprisoned, starved, and murdered millions. Indeed, Donald Trump may be the only person on earth who actually does wish Kim well.
But the Trump administration has been far less sympathetic to "Dear Respected" Kim (his chosen sobriquet). Despite some serious White House wavering on the imposition of sanctions (in service to his desperate desire to forge an Iran-like deal with Pyongyang), the Treasury Department has imposed an array of additional sanctions on North Korea, and the State Department has blocked Chinese and Russian efforts in the United Nations to ease international strictures on the hermit kingdom.