Trump's Trial Logistics, Explained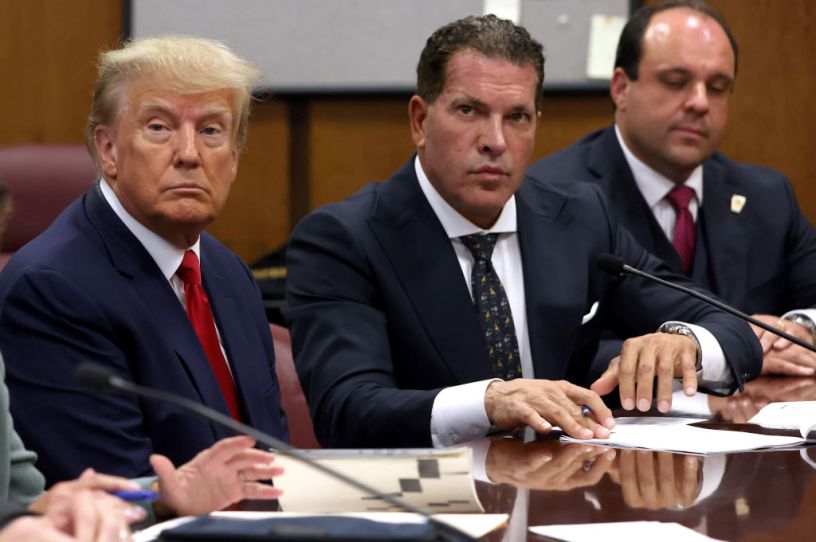 Former President Donald Trump sits with his attorneys Joe Tacopina and Boris Epshteyn inside the courtroom during his arraignment at the Manhattan Criminal Court April 4, 2023, in New York City. (Photo by Andrew Kelly-Pool/Getty Images)
Former President Donald Trump's four criminal cases—two in state courts, two in federal courts, and all during the 2024 presidential election campaign, no less—will create daunting scheduling and logistics challenges. The way prosecutors, defense attorneys, and judges respond to those unprecedented challenges could set important legal precedent affecting presidents and campaigns for decades to come.
What are the cases against Trump?
The four sets of charges against Trump have come down in less than four months. Here's a recap.
The first indictment, brought by Manhattan District Attorney Alvin Bragg, deals with the oldest alleged conduct: falsifying business records in New York in the course of making hush money payments to porn star Stormy Daniels prior to the 2016 election. Because it relies on a tenuous legal theory, Bragg's case has been criticized across the political spectrum as the weakest of the four.