The New Trump Indictment Is Less Clear Cut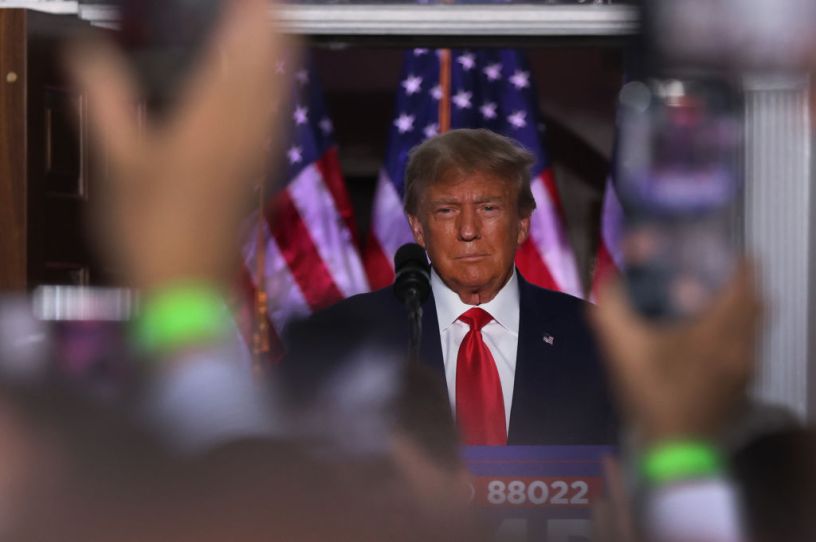 Former President Donald Trump speaks to supporters at Trump National Golf Club in Bedminster, New Jersey, on June 13, 2023. (Photo by Spencer Platt/Getty Images)
Welcome to an early edition of The Collision—the one we thought we might write last week when it looked as if the federal grand jury was ready to indict former President Donald Trump on charges related to his response to the 2020 election.
That indictment was finally unsealed Tuesday afternoon, followed by a brief public statement from special counsel Jack Smith in which he encouraged the public to "read it in full." Don't worry, we were already several pages in by that point.
A Difficult Case to Prove
A year ago, it seemed as if Attorney General Merrick Garland had all but shut the door on bringing charges related to January 6 against former President Donald Trump. But, once again, Trump forced his hand.
After Trump forced the FBI to get a search warrant to retrieve classified documents at his Mar-a-Lago home, Garland was going to have to investigate whether criminal charges should be pursued. And once he felt that department regulations required the appointment of a special counsel, he was going to have to include January 6 in its purview. And once Jack Smith—a prosecutor known for bringing aggressive cases against his targets—was picked as the special counsel, this day was all but assured.