Ukraine Looks Long-Range and Long-Term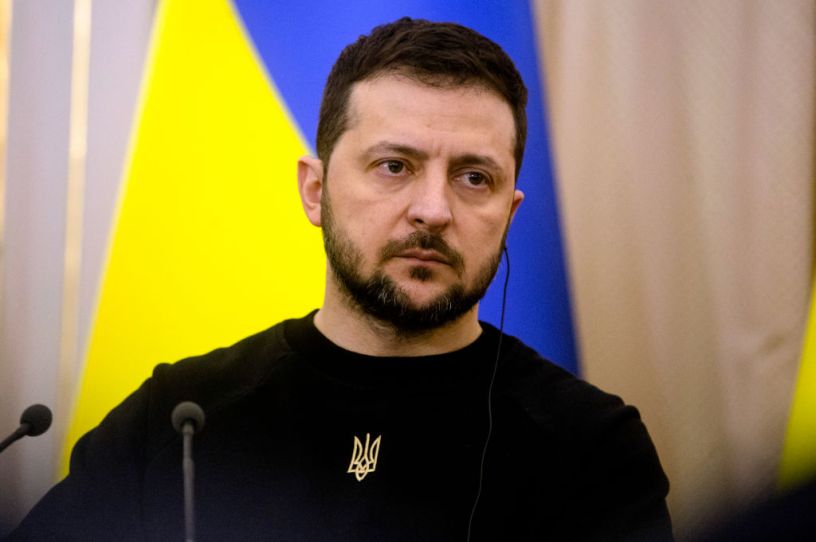 Ukrainian President Volodymyr Zelensky speaks during a meeting on January 11, 2023, in Lviv, Ukraine. (Photo by Yan Dobronosov/Global Images Ukraine via Getty Images)
While the West calculates whether each new arms shipment it sends to Ukraine risks escalating the conflict with Russia, Ukrainian officials are taking matters into their own hands.
The country has produced and successfully launched "new, Ukrainian weapons" with a range of more than 400 miles, President Volodymyr Zelensky said last week, one day after a drone attack on an air base in Pskov, Russia, some 400 miles from the Ukrainian border. (Ukraine's military intelligence chief claimed the drones had been launched from Russian soil.)
And Oleksiy Danilov, secretary of Ukraine's National Security and Defense Council, took rumors about the country's long-range capabilities a step further, alleging that a Ukrainian-made missile had been behind the destruction of a Russian S-400 anti-aircraft missile system deployed near the occupied Ukrainian village of Olenivka last month.
"The missile was new. The missile was absolutely modern," Danilov said. "Yes, this is our new product, which proved to be absolutely flawless."