Understanding America's Fragility Problem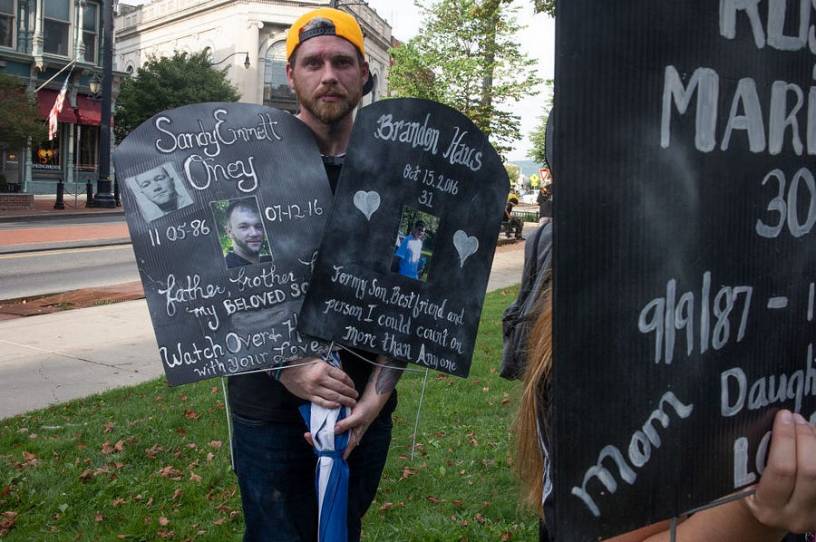 While COVID-19 was devastating communities across the United States, a different destructive uptick in deaths went unnoticed. A new study from the National Institutes of Health shows that more adults between the ages of 18 and 65 perished from alcohol-related causes in 2020 than from COVID-19. This parallels earlier data from the Centers for Disease Control and Prevention that showed a large increase in the number of drug overdose deaths in the 12 months leading up to May 2020; the total was the highest ever recorded. In other words, it appears that the isolation caused by extended lockdowns led to an approximately 25 percent jump in alcohol-related deaths and a 38 percent jump in drug-related deaths.
These revelations follow a series of recent studies that show how communities and countries with higher levels of social trust, social capital, and social and emotional support fared better during the pandemic than those that did not. These social dynamics help explain why the United States did much worse than might be expected given its relatively strong pandemic preparedness. Our attempts to prepare for the next pandemic, including those plans emanating from the White House, are incomplete without a strategy to address America's social fragility. A society is only as strong as its social connectedness, something COVID-19 vividly revealed. Places with a weak social fabric and low levels of interpersonal trust among citizens were not able to act collectively when necessary. Further, they could not provide the support people needed to withstand the negative side effects from pandemic measures such as lockdowns.
Such grim statistics remind us that the United States is unique in its mixture of material wealth and social decay. While many countries in Europe and Asia have income levels similar to us, they have far less social breakdown. Why? The relationships that bind us to one another are weaker in America than elsewhere—and weakening, even disintegrating.
Data support the uniqueness of our social situation. Whereas almost nine of every 10 children under 5 live with two parents (some of these cohabitating) in the European Union, only seven in 10 in our country do. The gap means that, accounting for their percentage of the American population, 5 million more young children live with only one parent or neither parent. Whereas suicide rates are declining almost everywhere in the world, they have been climbing in the U.S. for two decades. America has a slew of social indicators—from maternal mortality to drug overdose death rates to gun violence—that are in a class by themselves, far higher than other countries, especially in the developed world. As Anne Case, who with fellow Princeton University professor Angus Deaton sounded the alarm on rising deaths of despair, asks, "Why are people killing themselves in these ways in the United States, but not in other rich countries, which have also seen globalization and automation?"
You're out of free articles
Create an account to unlock 1 more articles