Waiting for Russia's Next Move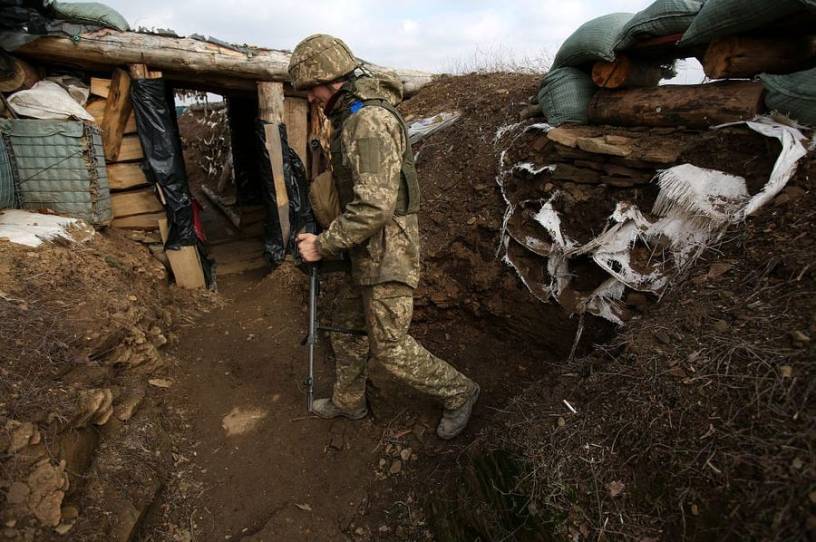 Wednesday marked eight years to the day since President Viktor Yanukovych fled Ukraine following a mass uprising in the streets of Kyiv. The "Revolution of Dignity" unseated Yanukovych's Kremlin-backed government, but not without a significant human toll. Police killed more than 100 protesters in the months-long demonstrations. 
Now, in the midst of modern Russia's latest and perhaps greatest threat to their sovereignty, Ukrainians are once again fighting back at great personal risk. In Mariupol—a city with recent knowledge of life under occupation—roughly 1,000 protesters gathered Tuesday to oppose President Vladimir Putin's encroachment into eastern Ukraine.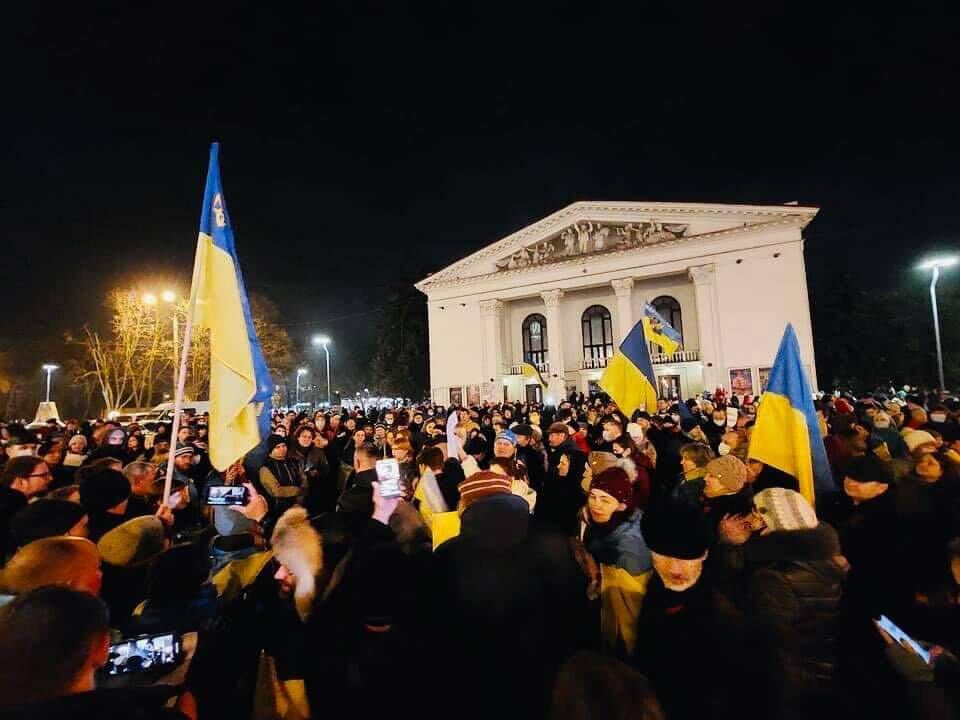 Some of the demonstrators held signs; others waved their country's blue and yellow national flag. Despite Russia's deployment of troops into nearby Ukrainian territory less than 24 hours prior, calm prevailed. "There is no panic or helpless crying," Ivan Syniepalov, a local translator, told The Dispatch. "Everyone who wanted to prepare himself has already done that." 
For three months, Ukrainians had watched as the Russian military concentrated more than 150,000 troops, fighter planes, missile systems, field hospitals, and naval vessels on its borders and coastlines with little to no response from the international community. So it came as little surprise on Monday when Putin delivered an hour-long address replete with conspiracy theories and revisionist history, eventually culminating in Russia's recognition of the self-proclaimed Donetsk People's Republic (DPR) and the Luhansk People's Republic (LPR) on sovereign Ukrainian territory. Russian tanks rolled into the breakaway states in eastern Ukraine hours later.