Washington's Crime Problem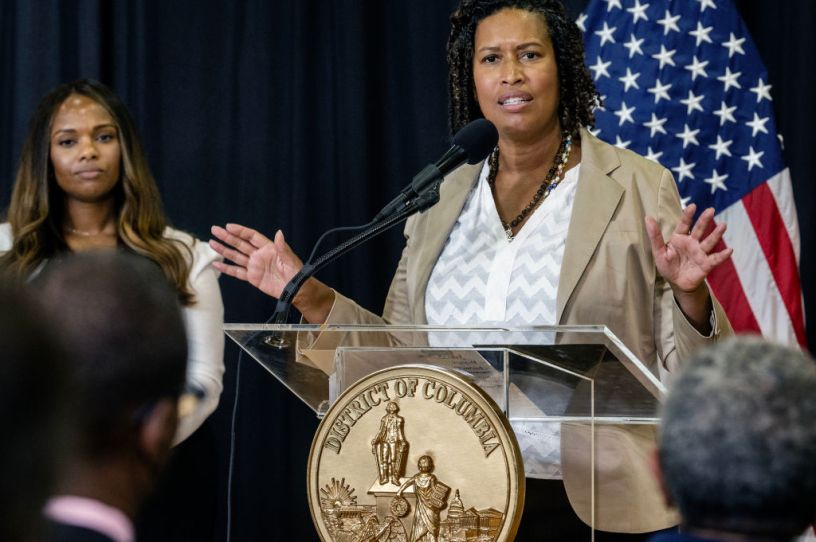 Mayor Muriel Bowser talks during a press conference to address the recent uprise in violent crime in Washington, D.C. (Photo by Bill O'Leary/The Washington Post via Getty Images)
While homicide numbers are on the decline in most major cities like Philadelphia, New York, and Los Angeles, Washington, D.C., is trending in the opposite direction. On July 3, a former Army interpreter who escaped from Afghanistan in 2021 was fatally shot in the Capitol Hill neighborhood. Four more people were killed on the Fourth of July, and a mass shooting at an Independence Day celebration injured nine.
D.C. Councilmember Brooke Pinto declared the city to be in a "state of emergency." The council last week enacted emergency legislation it hopes will help in the immediate future, but councilmembers and analysts alike say the district must do more.
In 2020, murders spiked by 30 percent nationwide, the largest percentage increase in decades. Violent crime still remains above pre-pandemic levels in many cities, but murders are down by approximately 8 percent from last year in New York and Chicago and by more than 22 percent in Los Angeles.
Yet Washington remains an outlier. Violence spiked during the pandemic—2021 was the city's deadliest year in almost two decades—but murders there are still up by 18 percent this year compared to 2022. Violent crime overall, which includes murder, sex abuse, robbery, and assault with a dangerous weapon, has increased by 34 percent.