What Explains America's Marriage Downturn?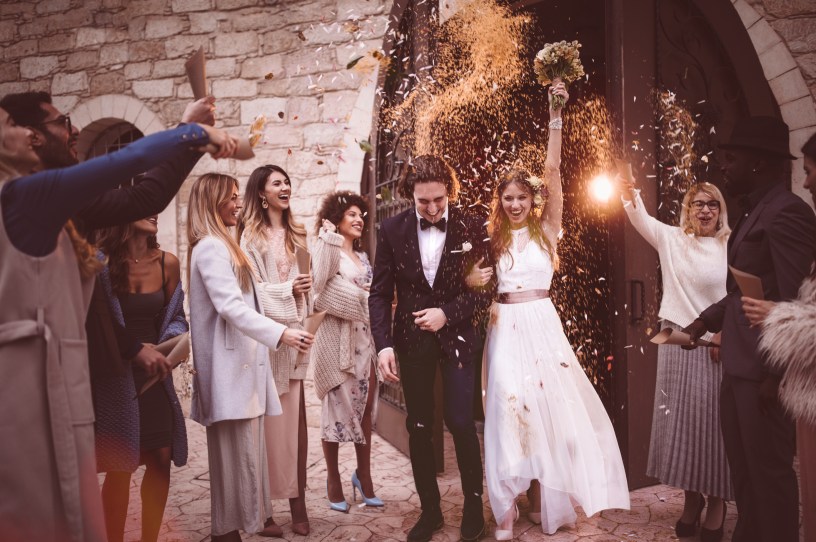 (Picture via Getty Images.)
Wedding bells have been ringing ever less frequently in America.
This may seem like a personal problem to some, but marriage has always had political implications in addition to romantic and cultural ones. Lower fertility rates pose serious fiscal and social risks. Single parenthood exacerbates inequality and stifles opportunity. And detachment from personal bonds has correlated with an ongoing increase in loneliness—now a recognized public health crisis. The downstream consequences of decreased marriage will be felt for a long time to come.
Yet warnings about infrequent nuptials have for years been downplayed. It's not always clear what politicians can do about it, some say. Others question why we'd want to do something in the first place. Rebecca Traister, writer-at-large for New York magazine, reflected this more left-wing approach to the conversation around marriage, lamenting how "policymakers have routinely imposed marriage — as if it were a smooth, indistinct entity — as a cure for the inequity, dissatisfaction, and loneliness that plague this nation."
Policymakers may not be able to easily put any of the various genies keeping people from tying the knot back into their various bottles. Moreover, marriage inevitably touches on personal questions of purpose and identity that can make it an awkward fit for a technocratic policy agenda. But the role and function of marriage is too important for politics to treat with a mere benign agnosticism. Understanding why marriage has become less commonplace can help us avoid wrong turns in trying to shore it up.
You're out of free articles
Create an account to unlock 1 more articles