What Florida's Reopening Order Does—And Doesn't—Do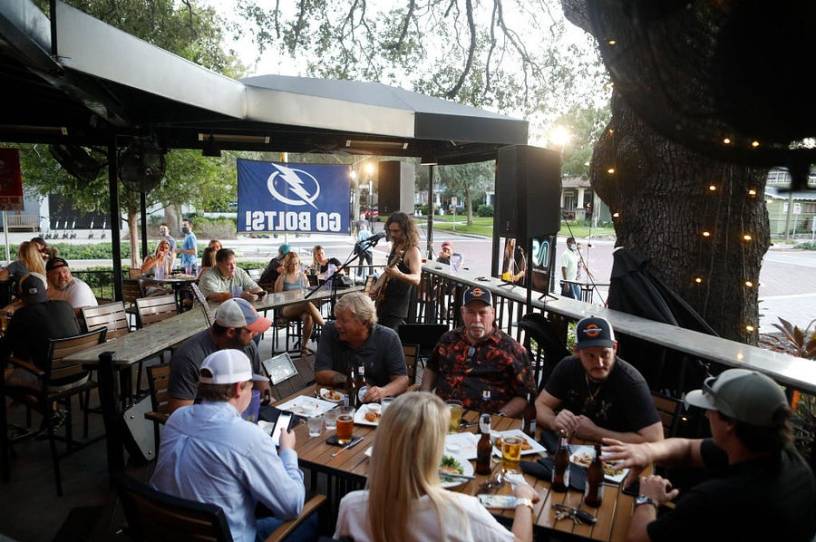 Following Florida Gov. Ron DeSantis' executive order to move into Phase 3 of reopening the state on Friday, there was some confusion on social media about how far-reaching the order actually is. Several viral Facebook posts suggested that the order means masks are no longer required anywhere in Florida and that restaurants, bars, and other businesses are now open at full capacity. Such claims are largely accurate, though with a few caveats that the posts left out. 
DeSantis' order both allows for businesses and restaurants to reopen at full capacity and for local ordinances to continue to limit capacity if local governments decide doing so is necessary. However, according to the order, no local ordinance can prevent any business from operating at less than 50 percent capacity, and in instances where such ordinances prevent a full reopening, the local government must "quantify the economic impact of each limitation or requirement on those restaurants" and "explain why each limitation or requirement is necessary for public health."
The order also suspends penalties for individuals not abiding by mask mandates. While it effectively nullifies any mask orders from local governments, such mandates can still, technically, be in place. Orange County, for example, instituted a mask mandate without an accompanying penalty, meaning DeSantis' executive order does not affect the status of the county's ordinance. Furthermore, the state order applies only to individuals, meaning, as City of Tampa spokesperson Ashley Bauman noted in an interview with the local Fox affiliate, that fines and penalties levied against noncompliant businesses still remain. Tampa's city government mandates businesses to require "all persons within the location to wear a face covering when not maintaining social distancing." It also requires businesses to deny entry to anyone without a mask and to remove anyone who doesn't comply with the order.
Businesses throughout the state are still within their rights to require customers to wear masks. Disney has already said it will continue to require face masks. 
Get every newsletter and all of The Dispatch. Support quality, fact-based journalism.
Get Started
ALREADY HAVE AN ACCOUNT? SIGN IN