What Simone Biles Achieved—For Herself and Others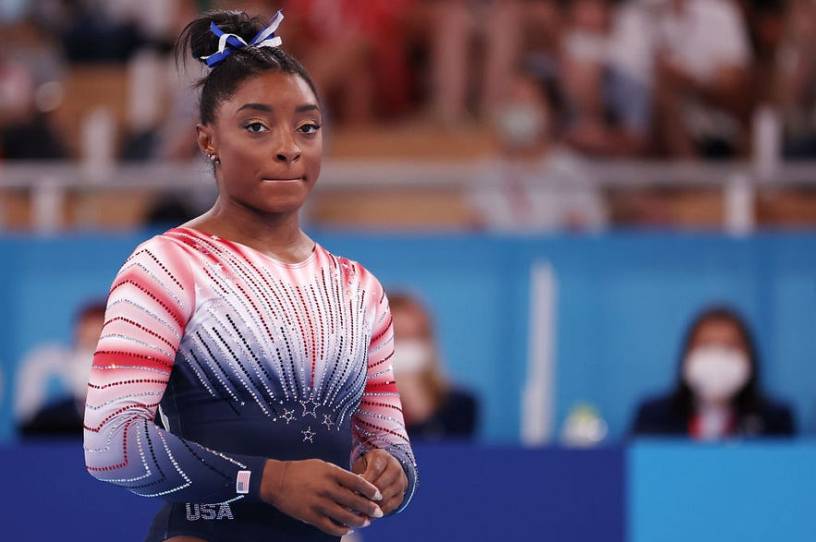 Before the Olympic Games began, it would have been hard to imagine Simone Biles winning only a silver and a bronze and calling it a successful games. She's widely considered the best gymnast of all time and has 32 Olympic and World Championship medals to her name. But her time in Tokyo was an unparalleled success. Her decision to withdraw from all events, save the balance beam, because she did not think her state of mind allowed her to compete safely has been a victory for her—and for others.
Biles was able to use her fame and prestige to have an impact that a lesser athlete would not have. But crucial for Biles is that she got help along the way in her defiance of sports norms. She was not, as she might have been in past years, accused of choking under pressure.
It's fair to say that Biles' benefitted at least somewhat from good timing. Her decision not to compete in the team finals came not long after Naomi Osaka, the two-time U.S. Open tennis champion, dropped out of the French Open citing pressure and concerns over her mental health. Osaka faced an initial backlash but drew mostly positive support, especially from other high-level athletes. And in Tokyo, Biles' teammates supported her and welcomed her as a cheerleader.           
What Biles has achieved with her actions is far more than standing up for herself.  She has by her example helped erode the distinction between physical and mental health in sports. She has shown how both are crucial for an athlete and that there are no grounds for regarding a physical reason for exiting competition as honorable and a psychological reason as a lapse in character.