What We Lose When We Stop Telling Stories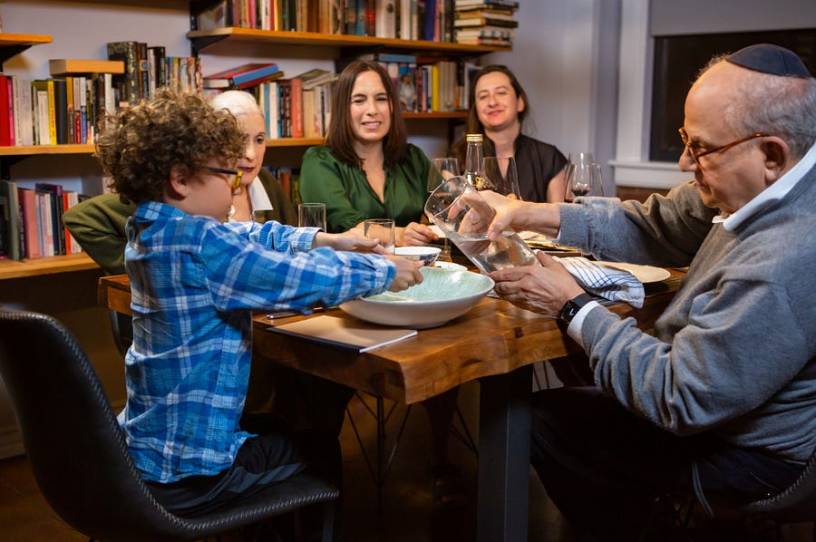 Last week, Jews around the world celebrated the holiday of Passover, with the centerpiece of the weeklong festival being the Seder: a family and community-focused ritual and meal designed to tell a narrative of God helping remove an oppressed people from the hand of oppressors and making them a vibrant nation. The Seder often takes hours, involves special food and wine, and includes various songs and traditions all designed to share the story of the Exodus and discuss the core Jewish values of peace, liberation, self-determination, and the Jewish imperative to make the world a better place for all.
The Passover Seder—in which communities sit around a table while trying to make sense of Jewish history and philosophy with a special book called the Haggadah—is the perfect example of how values are transmitted and understood when they are shared aloud with family and community. By asking questions such as, "Why is this night different from all other nights?" and, "On all other nights, we eat chametz (leavened foods) and matzah. Why on this night, only matzah?" participants in the Seder have the chance to speak to others and struggle to answer questions about life and history. Over the meal and ritual, participants study, debate, and ponder religious texts collectively which in turn contextualizes the present by teaching lessons from the past.
After two years of isolation due to the COVID-19 pandemic, this Passover was particularly meaningful to me because I finally had the chance to have a traditional Seder and share the story of the Exodus with my own children and guests. After everyone had left and gone to bed, I reminisced about my own childhood and realized that sharing stories is not something that I do all that often anymore. 
I grew up sharing religious stories with many members of my family and loved reading The Midrash Says—a set of books that expand on the chapters in the Bible that I still have and look forward to giving to my own children one day. Certainly, religious storytelling has anchored socio-religious value dissemination for centuries. And while Jews have long passed down values and traditions through stories in books like the Talmud, I realized that I know of very few others who sit down and read religious texts and share stories with their families. 
You're out of free articles
Create an account to unlock 1 more articles