What Will Putin Do With Kherson?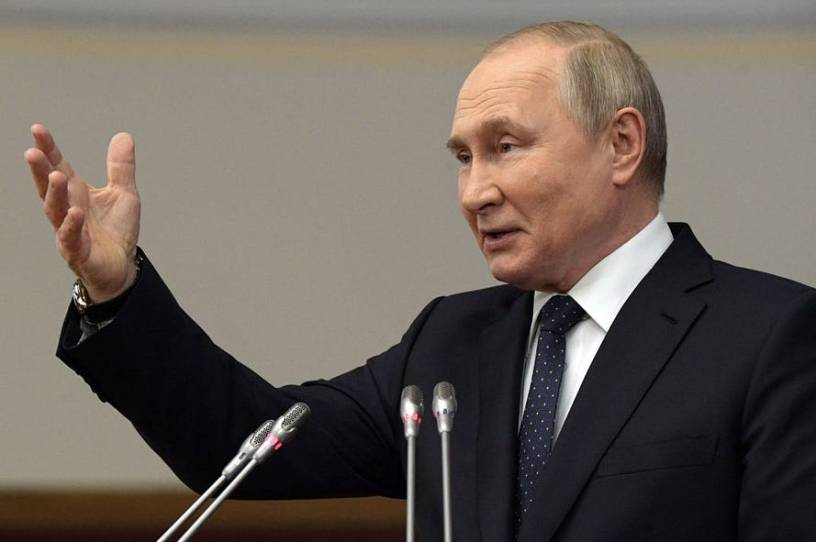 Until a few weeks ago, Russian propaganda about the occupied city of Kherson was generally positive. Victory for Russian forces was assured. Statues of Lenin were going up. There were some pro-Ukrainian protests in the city, and some activity from Ukrainian partisans, but this was all just the final gasps of the dying project of Ukraine. Would Kherson be part of Russia, or part of a Russian-controlled Ukraine? The question was a relatively small one that could wait till the war was over.
Recently, however, a note of worry, or even disguised panic has creeped into the official statements and reports about the region. Pro-Russian activists in Kherson have been waiting a while for the war to end and for their fate to get decided. It has been more than 80 days since Putin massively expanded his invasion of Ukraine, but Russian forces have stalled or even totally retreated. Putin's new offensive in Donbas is continuing, but it is continuing slowly, and there are reports that even this limited offensive is starting to peter out due to a lack of reserves. If there is not going to be any quick resolution and if Russia won't subdue Ukraine, where does that leave Kherson? 
A look at the map should show you why pro-Russian and Russian locals are worried. They fear, rightly, that the city of Kherson is a white elephant for Russia. It was a big deal when Russia captured this large city so early in the war, but that was back when Russia was still planning to destroy the Kyiv regime and march all the way to Odesa at least. 
Now Kherson is a large, exposed Russian-occupied city right close to the frontlines. It is nice to have as a symbol, but it probably is not worth the trouble to keep it. Russia is surely expending resources to defend it, and with Russia struggling in Donbas, those resources are probably increasingly limited. Kherson is situated on the flat plain at the mouth of the Dnieper river, and the Ukrainian units are just 10-20 miles away, with only flat difficult-to-defend terrain in between. 
Get every newsletter and all of The Dispatch. Support quality, fact-based journalism.
Get Started
ALREADY HAVE AN ACCOUNT? SIGN IN