Why Did Russia Invade Ukraine Now?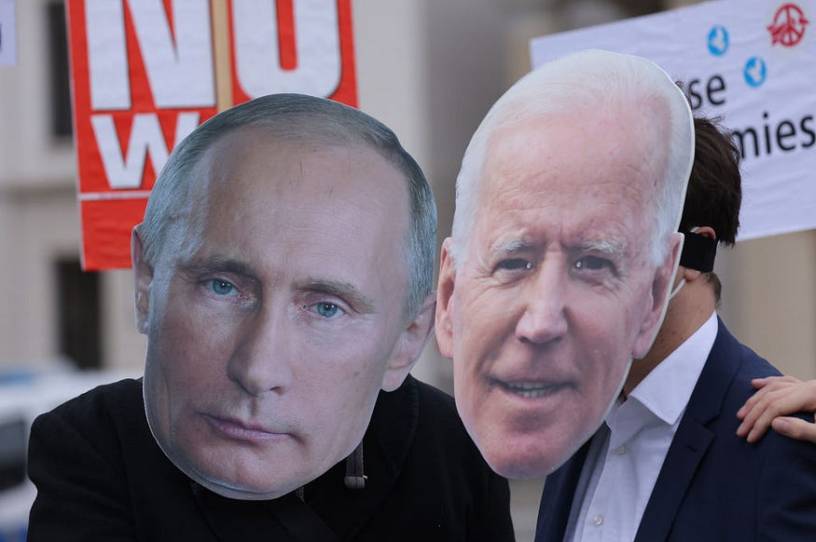 For the four months it took President Vladimir Putin to concentrate the Russian forces and firepower to launch what he thought would be a blitzkrieg into Ukraine, the world watched a train wreck in slow motion. Last-ditch efforts by the Biden administration to corral NATO allies into a unified response and disrupt Russian military planning through intel leaks ultimately came up short. On February 23, Russian forces began their full-scale invasion. The war—which has yet to yield the swift regime change in Kyiv that Putin envisioned—has left more than 400 Ukrainian civilians dead and displaced more than 1.7 million more in the two weeks since.
As the war unfolds, questions still loom:  Should the international community have acted sooner? Was this a preventable crisis? And why now, three decades after the Soviet Union's collapse, is Putin pursuing an expansionist campaign to subjugate a people he claims as Russia's brethren? 
While some experts date the war's origins all the way back to the end of the Cold War in the early '90s, others point to the United States' declining global engagement—evidenced by its disastrous withdrawal from Afghanistan last year—as the immediate catalyst. Still others say the assault is simply a way for Putin to avoid a violent overthrow after 20-plus years of leading an increasingly authoritarian state. 
Putin answers those questions differently depending on the context and audience. When building a defense for overt military aggression to outsiders, Putin couches his actions in the language of national security concerns stemming from NATO "expansionism" and U.S. hegemony, among other things. But when addressing a domestic audience, he takes direct shots at Ukrainian statehood, making ahistorical appeals to the "Great Patriotic War" and a ginned up threat of Nazism at Russia's doorstep. 
Get every newsletter and all of The Dispatch. Support quality, fact-based journalism.
Get Started
ALREADY HAVE AN ACCOUNT? SIGN IN