Why Is Turkey Selling Drones to Ukraine?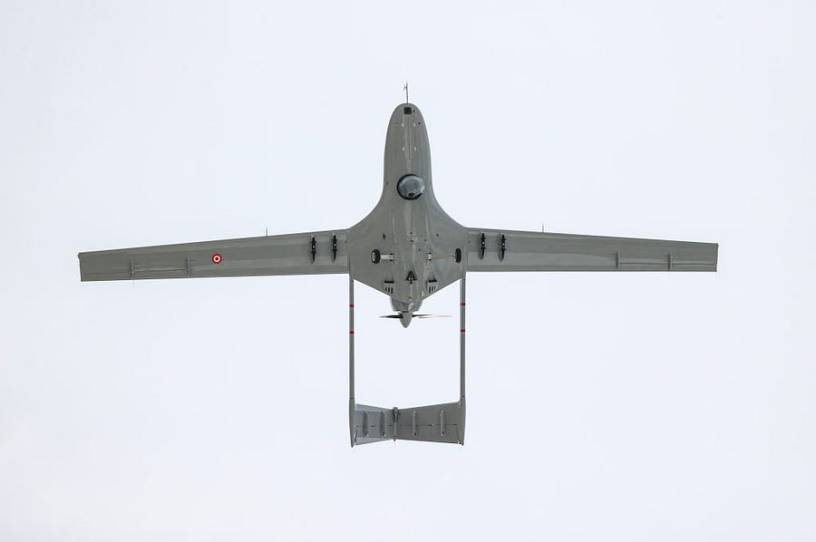 In the early hours of July 11, 2014, Ukrainian ground troops camped out near the border town of Zelenopillya began to hear the familiar hum of Russian drones surveilling their position overhead. Shortly thereafter, a barrage of Russian short-range rocket fire hit the brigades, which had in recent weeks gained significant ground against Moscow-backed separatist forces. The sophisticated attacks destroyed several heavy artillery units and killed at least 30 Ukrainian soldiers. Hundreds more were injured. 
Russian President Vladimir Putin's invasion of Ukraine began with a slow trickle of unmarked fighters masquerading as separatists and swelled into an onslaught of tanks, howitzers, and reconnaissance and military aircrafts. The 2014 offensives pitted Moscow's technological might against Kyiv's reserves of ground forces in what, for Ukraine, was a war of attrition. The massacre at Zelenopillya confirmed the Kremlin's strategic edge, establishing for good the efficacy of unmanned aerial vehicles (UAVS) on the frontline.
As American intelligence warns of another push by Moscow across Ukraine's border early next year, the Russians appear poised to combine air support and surveillance missions with brute force. A new report leaked to Bloomberg lays out a scenario in which Putin mobilizes up to 100 tactical battalions—around 100,000 soldiers—and tens of thousands of reservists in their wake to occupy any new territory. The incursion would be accompanied by the same integrated drone and artillery operations which proved so painful to Kyiv in 2014. 
The influx of Russian troops near Ukraine's border could be another false alarm to keep Ukraine on its toes and/or force concessions from the West. We saw that dynamic at play when Putin mobilized forces and armaments in the spring, landing a summit with Secretary of State Anthony Blinken two months later. But this time around, the movement of troops has been quieter and larger, prompting warnings from experts that it could be the real deal. 
You're out of free articles
Create an account to unlock 1 more articles