Why It Appears California Will Reject a Proposition to Bring Back Affirmative Action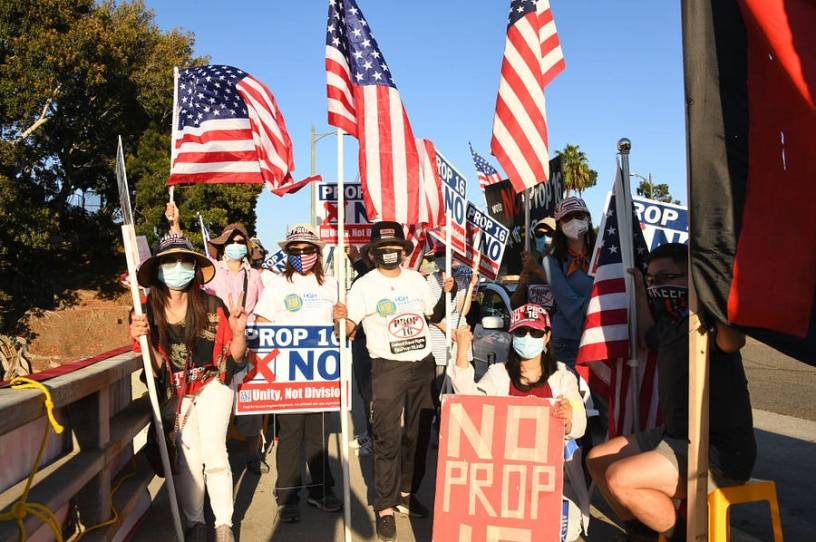 In June, California lawmakers felt that the time was right to end the state's longstanding ban on affirmative action, created by a ballot measure in 1998, Proposition 209.  Rep. Shirley Weber, introducing Proposition 16, said "The ongoing pandemic, as well as recent tragedies of police violence, is forcing Californians to acknowledge the deep-seated inequality and far-reaching institutional failures that show that your race and gender still matter."
Given the mood at the time—George Floyd's death at the hands of Minneapolis police prompted protests around the state—as well as California's liberal electorate, lawmakers could be forgiven for thinking that the odds of overturning Proposition 209 were very much in their favor.  
But California voters appear poised to reject the ballot measure on Election Day. One of the last major victories for conservatives in California looks like it will be upheld by an electorate that has shifted markedly to the left since it was enacted. Polls from the Public Policy Institute of California, a nonpartisan research center, show that only 37 percent of likely voters support the measure, with 50 percent against and 12 percent undecided. For the "yes" side, this is only a modest improvement on polls taken in September, which showed 31 percent of voters for and 47 percent against. 
It's not for a lack of support from prominent figures. At the federal level, Kamala Harris, Diane Feinstein, and Nancy Pelosi have endorsed the measure. Gov. Gavin Newsom, who is very popular in the state, has also said he supports 209's repeal. Some of the state's largest papers (the San Francisco Chronicle, the Los Angeles Times, the San Diego Mercury News, and the Sacramento Bee) have also all officially endorsed a "yes" vote.