Will Your Ballot Be Thrown Out If It Arrives After Election Day?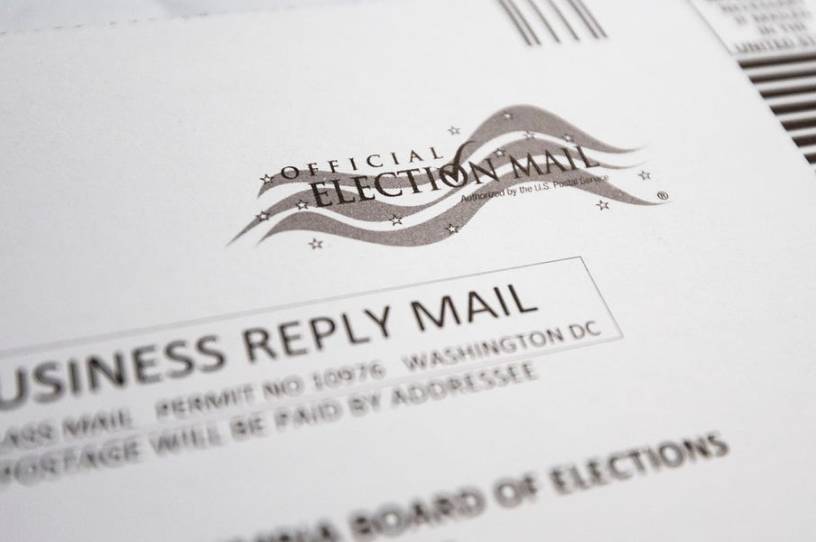 Author Elizabeth Gilbert—famous for her memoir Eat, Pray, Love—claimed on Facebook Wednesday that "Even if your mail-in ballot is postmarked today, if it arrives after Election Day, it will be thrown out."
Gilbert's post overgeneralizes and is therefore wrong. While it is true that some states will not count ballots that arrive after Election Day, mail-in voting deadlines vary from state to state, and many states will accept ballots that were postmarked before election day but arrive after November 3. Alaska, for example, will accept absentee ballots postmarked on November 3 and received 10 days after Election Day. California will accept ballots up to 17 days after the election provided they were postmarked by Election Day. In all, 22 states plus the District of Columbia will accept ballots received some period after the election—ranging from the day after to 20 days after—provided the ballots were properly postmarked by the states' deadlines. The Supreme Court ruled this week that two of those states, Pennsylvania and North Carolina, will accept ballots after Election Day.
Gilbert's Facebook post came two days after a 5-3 Supreme Court ruling that allowed Wisconsin's law on mail-in-voting deadlines to stand. Her post includes a tweet from Eric Holder that appears to be referring to the ruling. A federal district court had previously struck down the law—which requires mail-in ballots to be received by Election Day—and also extended the deadline to six days after the election. The Supreme Court ruling, which restores the Election Day deadline for ballots to be counted in Wisconsin, does not affect other states' deadlines.
If you have a claim you would like to see us fact check, please send us an email at factcheck@thedispatch.com. If you would like to suggest a correction to this piece or any other Dispatch article, please email corrections@thedispatch.com.
Get every newsletter and all of The Dispatch. Support quality, fact-based journalism.
Get Started
ALREADY HAVE AN ACCOUNT? SIGN IN