Winter Is Coming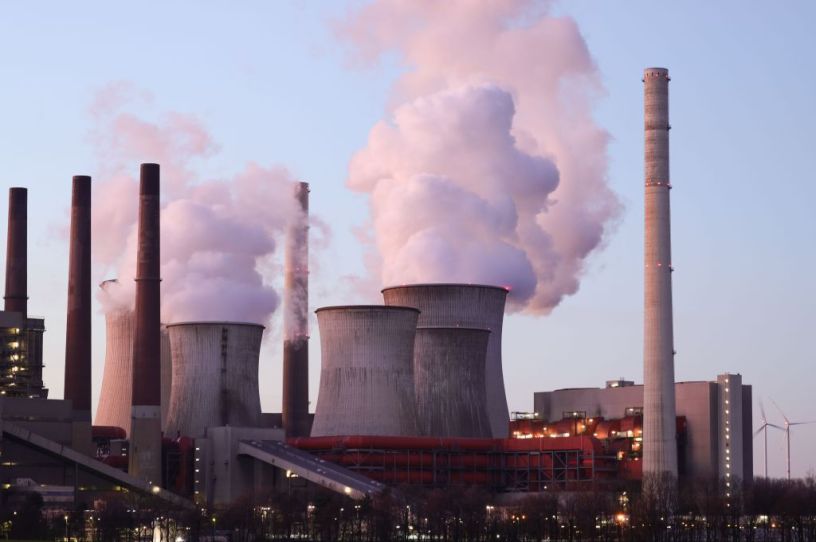 Cooling towers of the Neurath coal-fired power plants on February 08, 2023, in Neurath, Germany. Germany restarted coal plants after Russia invaded Ukraine but is phasing out its nuclear power plants. (Photo by Andreas Rentz/Getty Images)
There are two ways of thinking about a hard winter like the one we—and our European cousins—didn't just have.
One is the optimism of Merle Haggard's "If We Make It Through December," in which a recently laid-off factory worker laments that his daughter's Christmas will be a bare one but envisions a new start in the new year in a new place, "maybe even California." (California, alas.) The other is the motto of the Stark family in Game of Thrones: "Winter is coming."
Even in April, winter is coming—the next one.
Europe dodged a bullet this past winter, as a combination of factors—unusually mild weather (thanks, global warming!), reasonably nimble policy realism, and shiploads of liquified natural gas from the United States—went a long way toward counteracting the effects of Vladimir Putin's energy war on Ukraine's allies in the European Union. Only a few months ago, European governments from France to Finland were warning their citizens about the possibility of rolling winter blackouts. In Germany—home to what is arguably the world's most technologically advanced manufacturing economy—people worried about blackouts sent candle sales soaring, while public-broadcasting stations spent months warning their listeners against building makeshift ovens to heat their homes.