For My Friends, Everything. For My Enemies, the Law.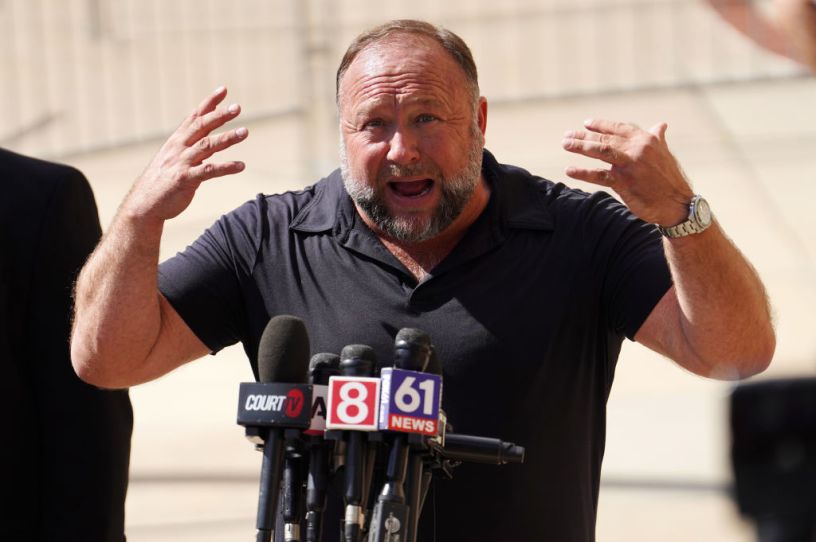 InfoWars founder Alex Jones.(Photo by Joe Buglewicz/Getty Images.)
Political junkies pride ourselves on our cynicism. We tend to treat it as a sort of battle scar, evidence of the savviness we've acquired from regular exposure to the worst of humanity. Doomscrolling through the Trump era may shock the casual news consumer, like a rookie cop turning pale after reporting to the site of a murder for the first time, but nothing shocks us. We're the equivalent of jaded detectives hardened by years of visiting gory crime scenes. We've seen it all.
I bet I can still shock you, though.
A vignette from the defamation trial of Alex Jones, who was sued in Connecticut by the parents of schoolchildren murdered in the Sandy Hook massacre a decade ago.
After conspiracy theorist Alex Jones repeatedly lied that one of America's most deadly school shootings was staged, parents of one victim said they got letters threatening to desecrate their child's grave.