Join or Die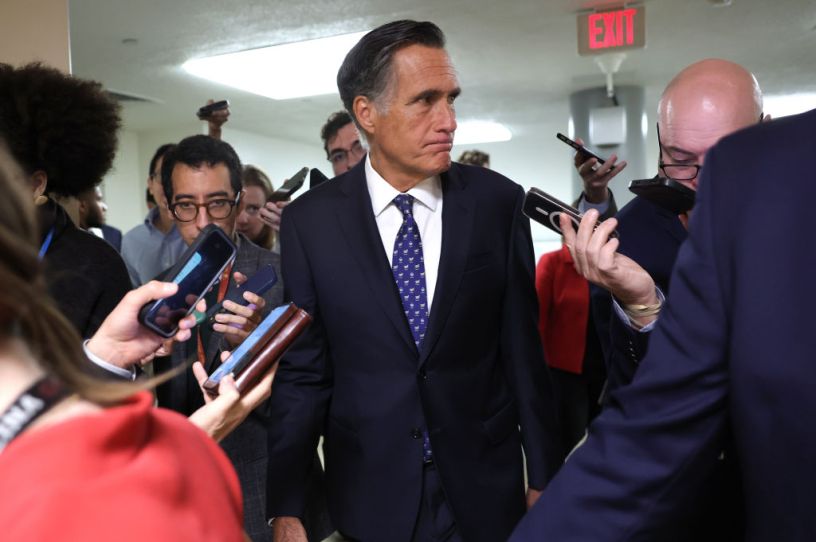 Sen. Mitt Romney talks to reporters at the U.S. Capitol on May 02, 2023 in Washington, D.C. (Photo by Kevin Dietsch/Getty Images)
When is a presidential field too big?
We could propose objective benchmarks to answer that question but it's more of an I-know-it-when-I-see-it thing to me. When a longshot as thoroughly hopeless as Doug Burgum is taking up space on the national debate stage, for instance, the field is officially Too Big.
As more candidates entered the race this summer, comparisons to 2016 became irresistible. That was another cycle in which the field was too big, and its bigness brought the Republican Party to ruin. The larger it got, the more fractured the anti-Trump bloc became; as it did, the task of solving the collective-action problem grew unmanageably difficult. In the end, a diehard populist plurality easily conquered the divided conservative resistance.
With Mike Pence, Chris Christie, Will Hurd, and, yes, Doug Burgum each having piled out of the clown car since the start of June, the ominous sense that this campaign can end only one way—we know it because we've seen it—is inescapable.