Learning From Mistakes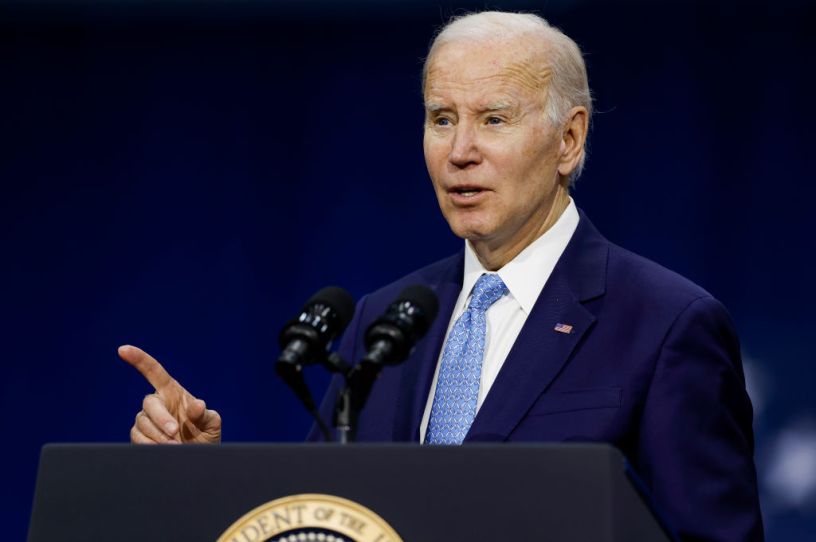 U.S. President Joe Biden on February 28, 2023, in Virginia Beach, Virginia. (Photo by Anna Moneymaker/Getty Images)
In April 2010, with Tea Party fever peaking on the right, Sen. Jim DeMint of South Carolina spoke admiringly to a group of activists about a rising star in the Republican Party. "I'd rather have 30 Marco Rubios than 60 Arlen Specters" in the Senate, he told them.
A lot has changed since 2010. But not everything.
Rudimentary math tells us that a Senate with only 30 small-government "true conservative" Republicans would produce legislation that's vastly more liberal than a Senate with 60 RINO moderates in the mold of Specter or Susan Collins. A 70-seat Democratic majority would have the run of the place, the filibuster no longer a barrier to their most progressive ambitions. To Jim DeMint, the model of a "true conservative," unchecked Democratic power was a price worth paying to purify the Republican Party.
He left the Senate two years later. Politico eulogized his political career aptly: "He wasn't a legislator, has no signature laws to his name and has never been part of any major bipartisan negotiations." We've grown accustomed to post-Trump populists like Marjorie Taylor Greene running for Congress despite evincing no interest in legislating, but DeMint got there first. By 2013, he was president of the Heritage Foundation; that year, his think tank panned the so-called "Gang of Eight" immigration reform proposal spearheaded by … Marco Rubio.
Get every newsletter and all of The Dispatch. Support quality, fact-based journalism.
Start Your Free Trial
ALREADY A PAID SUBSCRIBER? SIGN IN