No Confidence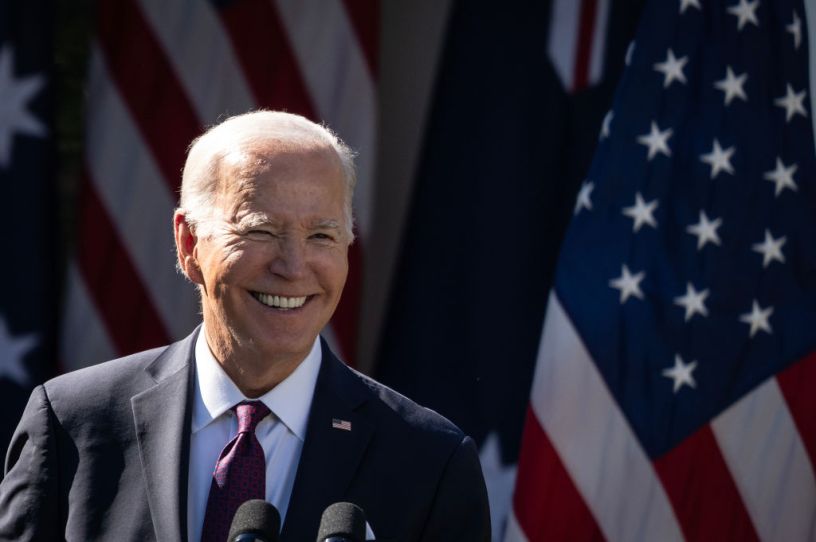 President Joe Biden holds a press conference with Prime Minister of Australia Anthony Albanese in the Rose Garden at the White House on October 25, 2023. (Photo by Drew Angerer/Getty Images)
On Wednesday afternoon, while most of America's media was consumed by war in the Middle East and the election of a new House speaker, we nerds of the Dispatch staff were chattering internally about … a super PAC memo.
According to the memo, new data from the Rust Belt battlegrounds of Michigan, Pennsylvania, and Wisconsin placed Joe Biden and Donald Trump in a dead heat at 50 percent each. Among voters who dislike both candidates, Trump led by 3 points. In 2020, Biden won that cohort by 6.
Read that again. Among voters who hold negative opinions of Biden and of a guy who's been charged with 91 felonies and whose last major act as a public servant was trying to stage a coup, Biden is behind.
Michigan, Pennsylvania, and Wisconsin accounted for 46 electoral votes in 2020, supplying the margin of victory. The unmistakable takeaway from the memo was that if Democrats proceed to renominate the president, they're at dire risk of losing the White House to the political equivalent of the Joker.
What made this interesting to participants in the Dispatch Slack channel was that the memo didn't come from one of Trump's super PACs. It came from one of Biden's.
Why on earth would a pro-Biden shop release such discouraging numbers, one staffer wondered? Normally when a candidate's PAC leaks polling data, it's aimed at nudging his campaign to focus on wooing a particular slice of the electorate. This memo felt more like an argument to pull the plug altogether.