The Dog Died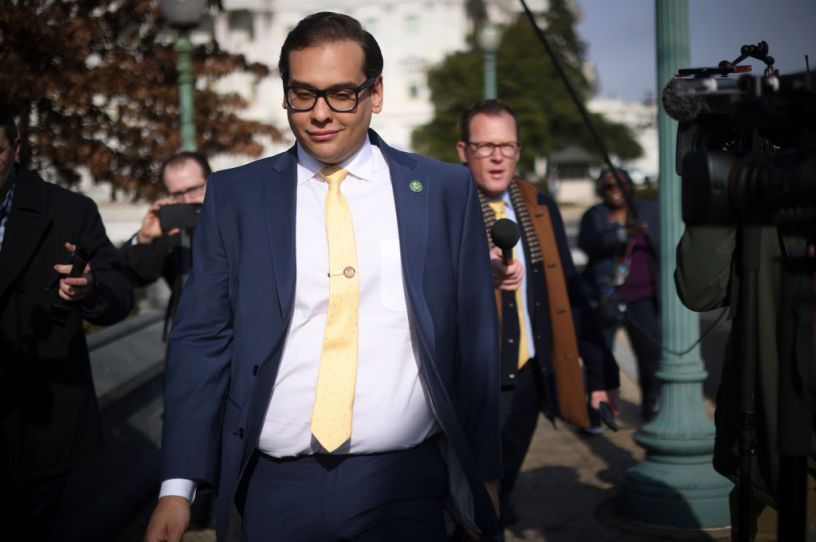 Rep. George Santos (R-NY) leaves the U.S. Capitol on January 12, 2023 in Washington, D.C. (Photo by Win McNamee/Getty Images.)
What's the funniest political scandal you can imagine?
Like Han Solo, I can imagine quite a bit.
Imagine, for instance, that a former president from one party spent months under investigation for improperly retaining classified documents—only for the current president from the other party to get caught with classified documents stashed away too. In his garage. Next to his 'Vette.
Pretty funny.