The 'Fifth Avenue' Indictment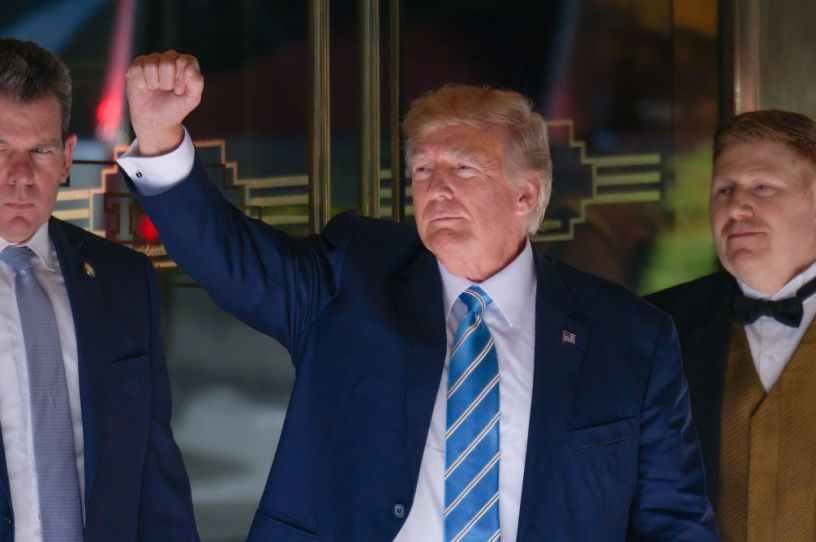 Former President Donald Trump leaves Trump Tower on May 31, 2023. (Photo by James Devaney/GC Images)
When Donald Trump was president, his detractors often had reason to say, "There's always a tweet."
What they meant was that his conduct in office contradicted the opinions he had expressed on Twitter in years past so frequently that one could always find an old tweet of his to embarrass him. The supply of hypocrisy was rich enough that dedicated accounts were set up to mine it.
All politicians are hypocrites but "there's always a tweet" hit harder with Trump because he evinces no moral core whatsoever. His ethics evolve moment to moment to suit his immediate needs and he makes no bones about it. When he was asked at his town hall with CNN last month why he supported defaulting on the national debt after he'd condemned default as president, he answered, matter-of-factly, "Because now I'm not president."
Even when there isn't a tweet, there's always a quote. So it is with this tweet-sized soundbite from 2016 that made the rounds on his old social-media stomping ground on Friday, the morning after he became the first former president to be charged with a federal crime—for, among other things, willful retention of national security information.