The Never Trump Temptation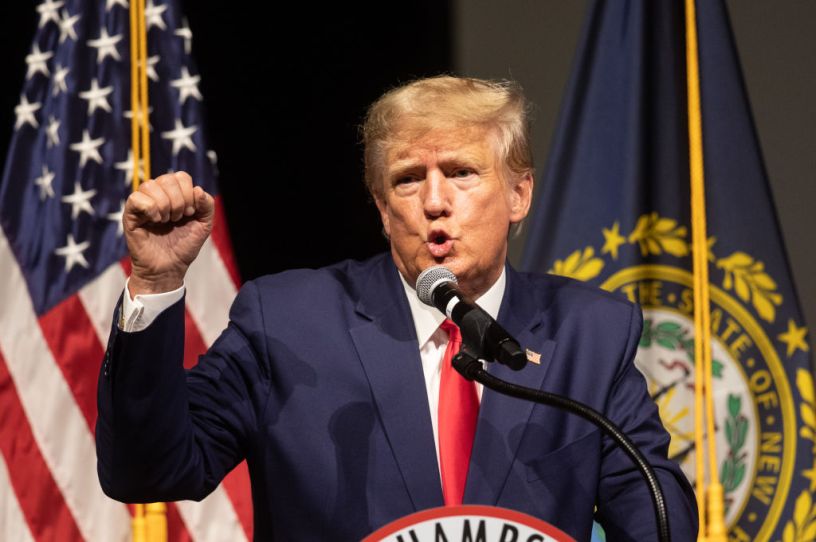 Former President Donald Trump speaks at the New Hampshire GOP annual meeting on January 28, 2023, in Salem, New Hampshire. (Photo by Scott Eisen/Getty Images)
The thing to understand about the coming Republican presidential primary is that it's a referendum, not a choice.
Superficially it's a choice. There's Trump, soon there'll be Nikki Haley, eventually there'll be Ron DeSantis and a few others, each offering a different blend of conservatism and populism. Trump might go full metal nationalist next time while Haley reverts to her center-right roots; DeSantis and figures like Mike Pence will steer somewhere in between. That's a complex choice for voters, no?
Nah. Not really.
A "choice" election is one in which the electorate weighs the strengths and weaknesses of multiple candidates before settling on one. A referendum is one in which the strengths and weaknesses of a single candidate drive their decision. Between the time Ronald Reagan left politics and the time Donald Trump entered, I'd argue that the only true referendum Republican voters experienced in a primary was 1992. That was the year Pat Buchanan forced a right-wing gut check on the success of George H.W. Bush's first term as president.
Get unlimited access to our 10 daily and weekly newsletters, Dispatch Live broadcasts, article comments and community events.
Get Started
ALREADY A PAID SUBSCRIBER? SIGN IN