Turn the Cameras Off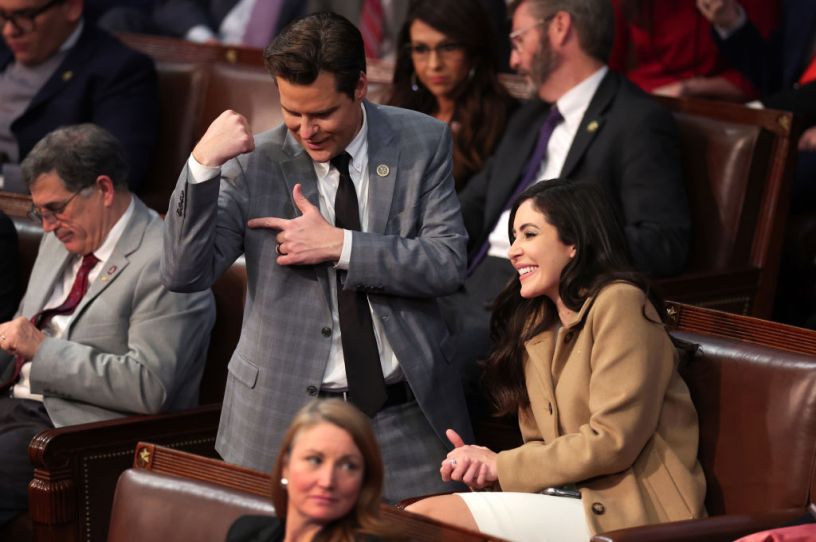 Rep. Matt Gaetz flexes his arm alongside Rep.-elect Anna Paulina Luna in the House Chamber during the fourth day of elections for speaker of the House. (Photo by Win McNamee/Getty Images.)
Three opinions about the week that was are shared all but universally.
One: The fact that it took four days for the GOP majority to elect a speaker portends an era of historic, potentially frightening dysfunction. The first vote of the term is the easiest vote the House takes, it's often said. If it's all downhill from here, hoo boy.
Two: Kevin McCarthy has a preternatural tolerance for humiliation in pursuit of power, impressive even by the standards of careerist politicians. In the span of two years and two days, he went from cursing out a man who had incited a mob into almost murdering him to thanking that man for helping him get the gavel. For those who've read Madame Bovary, watching him win in the end felt like Monsieur Homais being awarded the Legion of Honor. One's stomach churns with contempt for a culture that rewards such hollow men.
Three: C-SPAN's coverage was awesome!