Cobalt Superabundance and the Pretense of Knowledge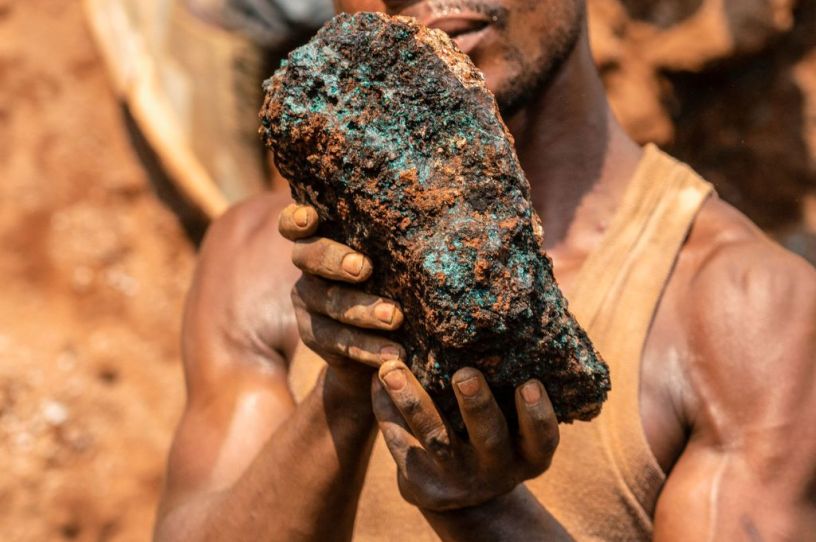 A miner holds a cobalt stone at the Shabara mine in the Democratic Republic of Congo on October 12, 2022. (Photo by Junior Kannah/AFP/Getty Images)
Dear Capitolisters,
A little more than two years ago, a lot of U.S. politicians and wonks were worried about cobalt, a mineral central to the production of the lithium-ion batteries that power everything from smartphones to electric vehicles. Politico reported in December 2020, for example, that "China's state-directed industrial policy has outmaneuvered America's laissez-faire approach to securing access around the world to a metal that's taking on growing economic and strategic importance."
The story went on to explain that two decades of Chinese government "strategic thinking" on cobalt (and other key minerals) put China at the center of the cobalt supply chain, making it "one of the materials at highest risk of supply disruptions." This risk, we were told, had serious economic and security implications that had Washington rethinking its hands-off approach to "critical minerals"—instead contemplating subsidies, tariffs, and other industrial policies to secure future access to these scarce, vital resources.
Back then, I took to Cato's blog to caution—as I'm known to do—that hysteria about widespread China-related shortages of cobalt was very likely misguided. My warnings, as they've sadly been in recent years, were ignored: Since 2020 the federal government has implemented an array of industrial policies to ensure U.S. access to cobalt, including substantial new subsidies for cobalt production in the 2022 IRA (aka The Bill that I Shall Not Name).
Get every newsletter and all of The Dispatch. Support quality, fact-based journalism.
Start Your Free Trial
ALREADY A PAID SUBSCRIBER? SIGN IN