It's Time We Had a Talk About Tariffs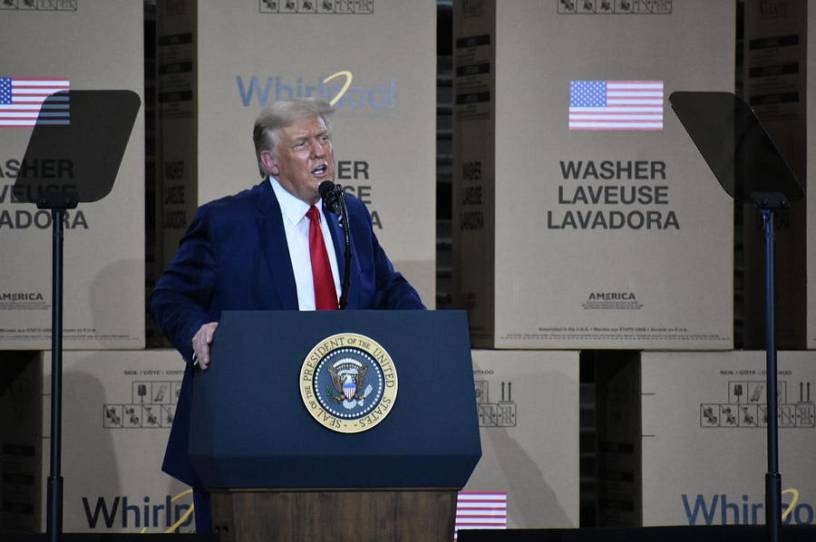 Editor's note: We hope you've been enjoying Capitolism for the past few weeks. This is the final "free" version of the newsletter. From here on out, you must be a paid member of The Dispatch to receive Scott's analysis on trade, international economics and (we're hoping) nachos. The good news is we're still doing our 30-day free trial on annual memberships, so now is a great time to sign up.
Dear Capitolizers,
Last week, President Trump was back in Ohio campaigning and telling incredible stories about tariffs (as one does). This time, he bragged to the audience that his 2018 washing machine tariffs pushed Samsung and LG to build appliance factories in the United States—factories they'd actually announced in early 2017 (details, shmetails). Trumpian exaggerations aside, the president's love of tariffs and recent events—including the washing machine brags, his on-again-off-again (again) tariffs on Canadian aluminum, and, of course, the omnipresent China situation—provide us with a good reason to look how the president's tariffs have performed over the last two-plus years, as well as the many reasons he should never have imposed them in the first place.
So let's get right to it.
You're out of free articles
Create an account to unlock 1 more articles