The Farm Bill Is a Case Study in What's Wrong With Washington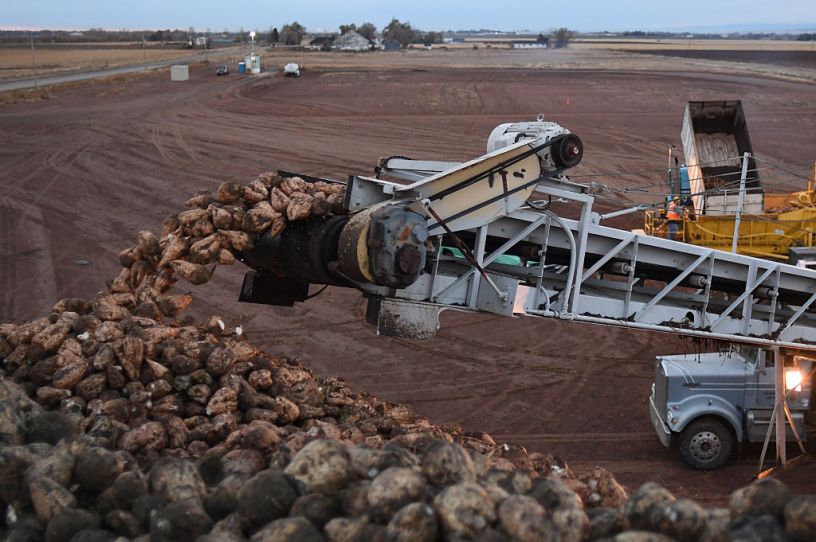 A conveyor belt carries sugar beets to a pile at a farm in Wellington, Colorado. (Photo by RJ Sangosti/The Denver Post/Getty Images)
Dear Capitolisters,
As many conservatives and libertarians know all too well, "bipartisanship" is one of the most annoyingly misunderstood concepts in American politics and media. Yes, sure, it's fine and good when Congress approves a good bill with lots of votes from both major political parties, but good law can get made via party-line votes and bad legislation can sail quickly through the legislative process with nary a peep of opposition. Indeed, some of the worst laws on the books were enacted with lots of R and D votes, and—frustratingly—with advocates using that bipartisanship as a useful shield against legitimate criticism.
There's perhaps no better example of this kind of bipartisanship—the bad kind—than the farm bill, which Congress is again considering (as it does every five years) and will almost surely pass later this year with overwhelming bipartisan support. On its face, the farm bill is a sprawling, $1 trillion piece of legislation ostensibly about U.S. agriculture policy; but it's really about a lot more than that—and it's a testament to how bad policy gets made in Washington, too often accompanied by a harmonious chorus of happy Republicans and Democrats.
What's in the Farm Bill?
The Congressional Research Service (CRS) provides a good summary of the farm bill's quinquennial renewal process and content. As you can see from the following table on what was in the 2018 law, it covers a lot: