The Myth of the Omniscient Authoritarian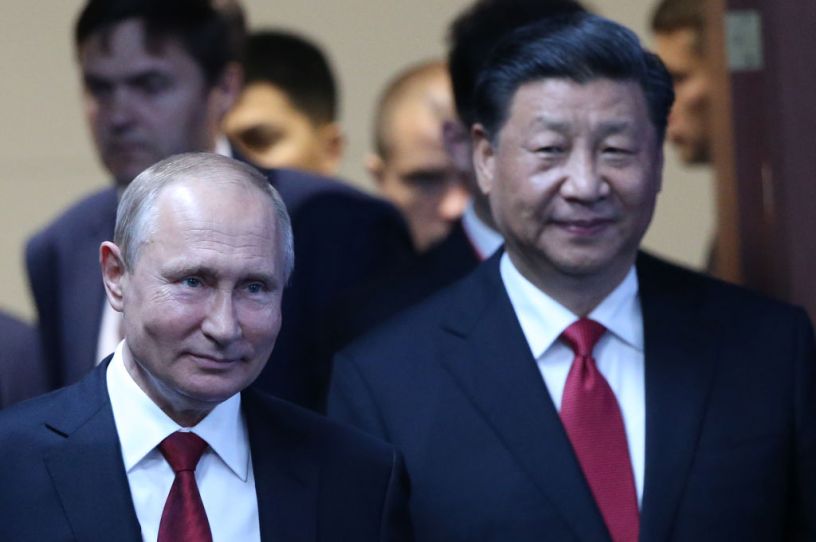 Vladimir Putin and Xi Jinping. (Photo by Mikhail Svetlov/Getty Images)
Dear Capitolisters,
There's a frequent excuse for all sorts of government interventions in the market: While they may be costly, risky, and counter to standard economic theory, they are nevertheless essential to counter a foreign authoritarian threat—one that, so the theory goes, suffers none of the failings of our decadent liberal democracy. Dictators and central planners, we're told, can "play the long game" (or "plan for the long view"), ignore (or crush) domestic opposition, quickly implement decisive economic or military action, and willingly absorb any resulting side effects or casualties. Thus, it's imperative that the United States urgently pass and implement policy X, even though it might not make much economic sense.
Having grown up during the Cold War, lived through the Japan hysteria of the 1980s and 1990s, and long been a fan of free markets and liberal democracy (for all their warts), I've long been baffled by this theory, which has nevertheless proven popular with the last two presidential administrations and scores of wonks and pundits. Yet recent events show why we still should be skeptical of supposedly omniscient authoritarian regimes and of those once again claiming we must abandon Western capitalism to save it.
Authoritarians Reeling
Most obviously, there's Russia, which has in the last few weeks seen multiple battlefield defeats in Ukraine, a disastrous public mobilization effort, and now the important (and "humiliating") destruction of a strategic bridge to/from Crimea—once a symbol of Russian might. The war in Ukraine has also left an indelible mark on the Russian economy, following broad international sanctions and the wide-scale departure of multinational investors. As Bloomberg reported in early September, in fact, an internal Russian government report estimates that "Russia may face a longer and deeper recession as the impact of US and European sanctions spreads, handicapping sectors that the country has relied on for years to power its economy. … Two of the three scenarios in the report show the contraction accelerating next year, with the economy returning to the prewar level only at the end of the decade or later":
Get unlimited access to our 10 daily and weekly newsletters, Dispatch Live broadcasts, article comments and community events.
Get Started
ALREADY A PAID SUBSCRIBER? SIGN IN