Three Big Strikes Against 'Greedflation'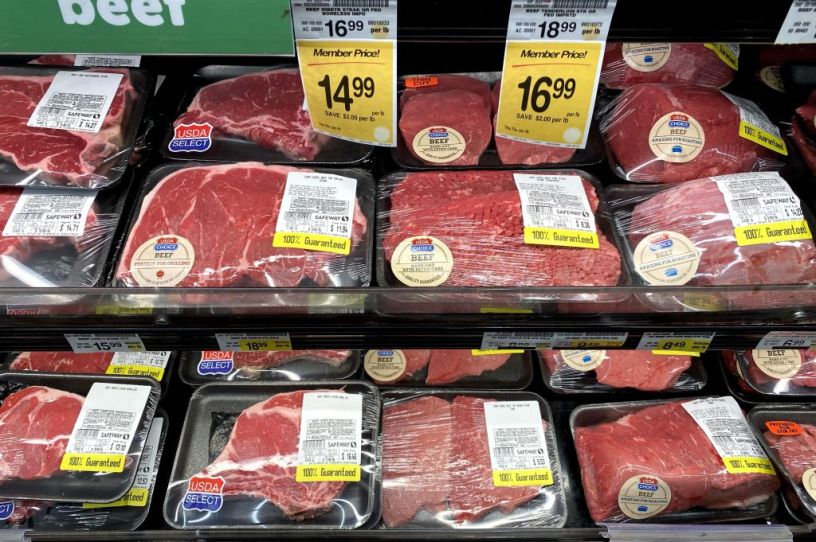 The meat section of a supermarket in McLean, Virginia, on June 10, 2022. (Photo by (Photo by Saul Loeb/AFP/Getty Images)
Dear Capitolisters,
In case you haven't noticed, "greedflation" is having quite the moment. In just the last couple months, several major media outlets have promoted—sometimes repeatedly—the formerly "fringe" idea that corporate profiteering, not supply and demand, are to blame for our current inflationary moment. As these stories detail, a small cadre of academics and policymakers allege that companies with price-setting market power have seized on supply chain problems, the Ukraine invasion, and other newsworthy economic disruptions to justify prices increases that far exceed their own heightened labor and input costs, thus boosting profit margins and "heighten[ing] inflationary pressures" for the U.S. economy overall. When this idea first arose, I—like a lot of other people, it seems—dismissed it as a momentary fad. But since the "greedflation" concept has not just stuck around but actually accelerated, it warrants more discussion.
That doesn't mean, however, that it's any less wrong.
'Greedflation' Isn't New
For starters, there's nothing really novel about corporations raising prices after a recession and thereby enjoying a temporary boost in profits. As just documented by the Kansas City Federal Reserve, for example, companies during and after a recession routinely engage in "anticipatory price-setting, in which firms expect higher costs of production in the near future and thus raise prices on the goods they produce today." Because costs incurred during a recession are "temporarily depressed," higher prices produce a temporary surge of profits, which then start to decline as an economic recovery takes hold and input costs rise. The report finds this pattern of profits in every U.S. recession going back to 1948 and finds it again in the pandemic recession, with a similar magnitude.