TPP Regrets, We've Had a Few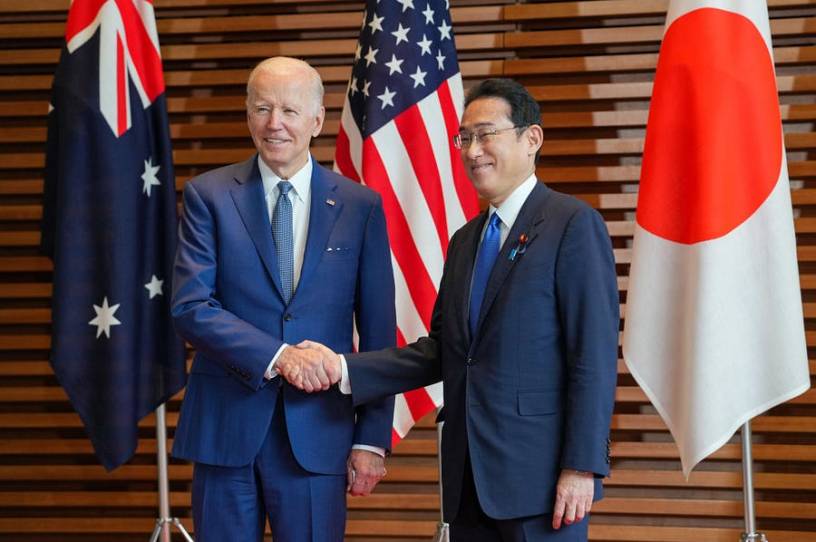 Dear Capitolisters,
While we were away, President Joe Biden was in Asia announcing his new "Indo-Pacific Economic Framework for Prosperity" (IPEF) with 12 other countries (Australia, Brunei, India, Indonesia, Japan, South Korea, Malaysia, New Zealand, the Philippines, Singapore, Thailand, and Vietnam). The IPEF's goal, per the White House, is to "strengthen our ties in this critical region to define the coming decades for technological innovation and the global economy" and to counter China's economic and geopolitical influence in the region. The IPEF's details remain fuzzy—it has four general (vague) pillars (connected economy, resilient economy, clean economy, and fair economy), and members haven't even committed to undertake all of them—but what is clear is what the IPEF won't be: a trade agreement. That's a big missed opportunity for the United States and these other nations, but also a great opportunity for us to discuss perhaps the single most boneheaded U.S. policy move of the last decade: abandoning the Trans-Pacific Partnership (TPP) free trade agreement.
That Was Then …
Originally started during the waning days of the Bush administration, the TPP was expanded in the Obama years to cover 12 nations: Australia, Brunei, Canada, Chile, Japan, Malaysia, Mexico, New Zealand, Peru, Singapore, Vietnam, and the United States. After a lot of foot-dragging on the U.S. side, the comprehensive agreement—covering the usual FTA issue areas (goods, services, agriculture, investment, intellectual property, digital trade, etc.)—was concluded in October 2015 and signed in February 2016. The TPP had several core objectives:
Economic benefits. Most obviously, reducing trade barriers among the TPP parties was expected to do what trade liberalization/expansion typically does: increase efficiency, productivity, and economic growth among participating countries. As my Cato colleague Clark Packard noted a few weeks ago, these gains were estimated to be small but significant for the United States, raising real incomes by tens of billions of dollars per year (or more, depending on which estimate you use). Consumers, of course, were also going to be big winners, as were American farmers who'd break into then-closed export markets. And similar gains were expected for other TPP parties.
Get every newsletter and all of The Dispatch. Support quality, fact-based journalism.
Start Your Free Trial
ALREADY A PAID SUBSCRIBER? SIGN IN