Two Cheers for Political Gridlock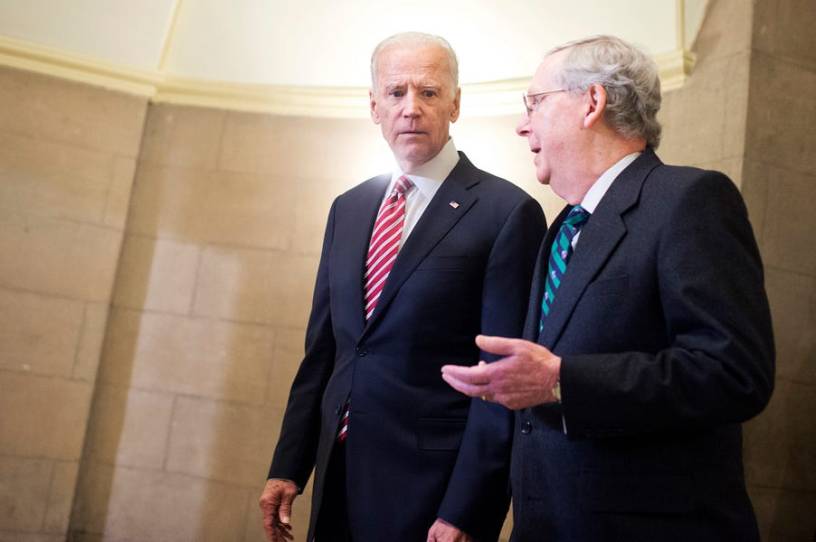 Dear Capitolizers,
Well, that was quite the year we had last week. Sheesh. Anyway, as of this writing, the future composition of the U.S. executive and legislative branches is still a little unclear, but it's increasingly looking like 2021 will feature a President Biden, a Speaker Pelosi, a Majority Leader McConnell, and little in the way of a governing mandate for any of them. (Count me among those who do not expect a Blue Wave in Georgia's two upcoming Senate runoffs once Trump's name is off the ticket.) This prospect has elicited the usual laments about divided government, federal policy-making, and the nation's economic prospects. This pessimism, I think, is mostly wrong. In fact, there is substantial evidence that political gridlock can actually be pretty good for the economy and especially good for fans of limited government and fiscal restraint. 
So today we'll look at the (mostly) good and (potential) bad of a divided federal government, starting with the latter. Grab your leftover nachos and let's dig in.
The Bad
It'd be wrong, I think, to say that all political gridlock is all good (hence, the title of this week's column). For starters, we can all probably think of situations in the past where unified government produced some pretty good federal policy (immigration in 1965 and taxes in 2017 immediately come to my mind). 
Get every newsletter and all of The Dispatch. Support quality, fact-based journalism.
Start Your Free Trial
ALREADY A PAID SUBSCRIBER? SIGN IN